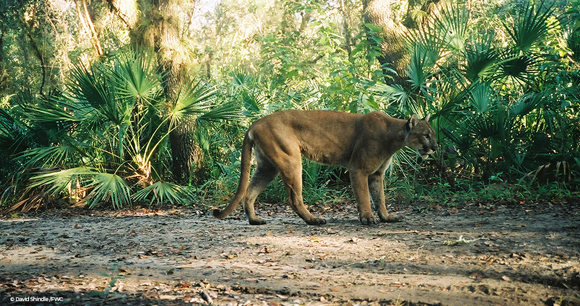 Photo by David Shindle
Proposed Rule Would Streamline Destruction of Habitat Critical to Species' Survival
Washington, DC—Today, in its latest attack on the Endangered Species Act (ESA), the Trump administration announced a proposed new rule that would harm threatened and endangered species by making it harder to protect the habitat that is critical for their survival. This move comes less than a year after the administration finalized three sweeping rules that weakened this vital conservation law.
The proposed rule, introduced today by the US Fish and Wildlife Service and the National Marine Fisheries Service, seeks to establish a new definition of "habitat," which federal agencies will use to designate critical habitat under the ESA. Designation of critical habitat is one of the tools available under the law to help conserve species. Critical habitat is specific geographic areas that contain features essential to the conservation of a threatened or endangered species, including shelter, water, food, and other nutritional requirements; areas for breeding and raising young; and adequate space for animals to engage in normal growth and behaviors.
This change would result in the exclusion of areas that do not meet the new, narrower definition of habitat, thereby decreasing the amount of habitat that can be protected. This would represent a severe setback, because critical habitat is vital for stabilizing populations of threatened and endangered species. Listed species that have protected habitat are more than twice as likely to move toward recovery than species without it.
"At a time of unprecedented wildlife extinction and habitat destruction, we should be working to strengthen—not weaken—the Endangered Species Act," said Cathy Liss, president of the Animal Welfare Institute. "The pathogen causing the catastrophic global pandemic emerged due to human exploitation of wildlife and destruction of habitat, and this crisis is a clear signal that we must redouble our efforts to protect the natural world. The ESA is our nation's best tool for helping to prevent extinction, and it is shameful that the Trump administration remains determined to eviscerate it."
Americans recognize the ESA's vital role in conserving beloved wildlife species, and a 2018 survey found that four out of five people support the law.
The administration dealt its first devastating blow to the ESA in August when it released regulations that curtailed protections afforded to threatened species. These changes allowed economic considerations to be weighed when deciding whether to list a species, significantly weakened the process for designating protected habitat, and dismantled the interagency consultation process used to determine how road and industrial projects impact imperiled species.
The regulations generated enormous public outrage, including more than 800,000 public comments, and letters signed by 105 US representatives and 34 US senators. Ten states and the District of Columbia also went on record opposing the weakening of the ESA, as well as more than 30 tribal nations.
"The ESA is an effective and popular law that serves as the last line of defense for rare species facing extinction," Liss added. "Thanks to these crucial protections, nearly every listed species is still with us today and many are on the road to recovery, including the bald eagle, the American alligator, and the humpback whale."
Media Contact Information