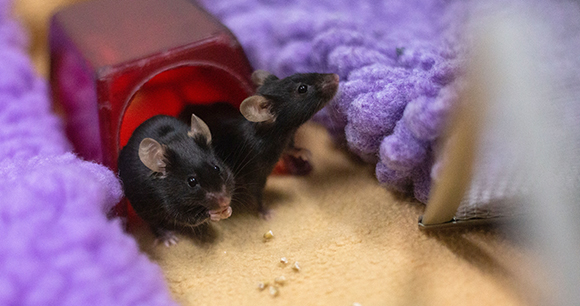 Supporting the Implementation of Existing Refinements to Improve the Welfare of Animals in Research
Now through November 10, 2023, AWI is accepting applications for its 2023 Implementing Refinement Grants. AWI offers grants of up to US$8,000 toward the purchase of equipment or training of staff for the purpose of refining the care, husbandry, and/or housing of animals in research to improve their welfare.
Application Deadline
The deadline this year is November 10, 2023.
If you would like to receive an email notification when the submission process begins each year, please send an email to

[email protected]

. You will be able to remove yourself from this email list at any time.
Application Requirements
This grant is open to residents of the United States or Canada for equipment and/or training intended for use in the United States or Canada.
Applicants must submit a completed application form, a resume/CV, and a letter of support/recommendation. Click here to access the online application form, and click here to preview the form.
Grant funds may not be used for indirect costs (e.g., overhead).
Additional Information
Grant notifications will be sent in early December 2023.
Proposed refinements must be implemented within one year of receiving funds.
Depending on the complexity of the proposed refinement and/or the applicants' existing expertise using such equipment, AWI may choose initially to fund the purchase of a smaller amount of equipment for applicants to pilot/trial before funding the rest.
Grant recipients must agree to submit a 250-word summary and photograph(s) describing the refinement implementation process and results. This summary may be edited for potential publication, with the recipient's approval, in the AWI Quarterly magazine. Summaries for the 2023 grant recipients will be due no later than January 31, 2025.
For additional information, please contact

[email protected]

.