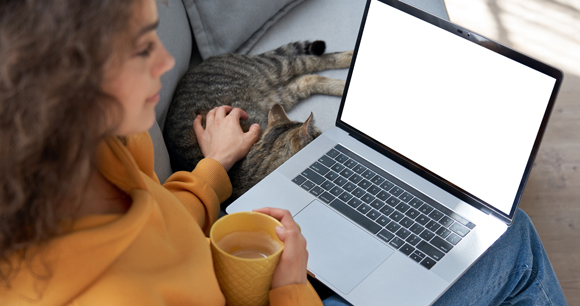 The Animal Welfare Institute (AWI) seeks to improve the treatment of animals everywhere—in the laboratory, on the farm, in commerce, at home, and in the wild. Over the seven decades that AWI has been advocating for animals, much progress has been made. Yet we are hoping to build on our accomplishments by ensuring that future generations continue to improve the lives of animals through the Animal Welfare Institute Scholarship fund. We want to invest in future leaders working to improve animal welfare. Learn more about the goals of the scholarship and how to apply below.
Who Can Apply?
High school seniors in the United States are eligible to apply for this scholarship if they (1) have demonstrated a commitment to animal welfare through volunteer work and/or advocacy and (2) intend to pursue a career that will seek to reduce animal suffering and protect vulnerable species. Applicants will be required to submit two letters of recommendation from individuals (not family members) who can speak to the applicant's education record and commitment to animal welfare. One letter of recommendation should be from someone working at the applicant's school who can speak to the applicant's abilities as a student, and the other from someone involved with or directly aware of efforts by the student to help protect animals. If selected as a finalist, the applicant will be required to supply confirmation of acceptance to a college or university prior to scholarship distribution.
When is the deadline?
Applications will be accepted from Thursday, December 1, 2022, through Saturday, February 18, 2023 (11:59 p.m. ET submission deadline). Recipients will be announced by March 31, 2023.
How Will Applications Be Reviewed?
A committee from the Animal Welfare Institute will review applications and choose recipients who have a strong track record of advocating for animals and an impressive and clear plan to continue working to reduce the human-inflicted suffering of animals. This committee will also review and confirm the required letters of recommendation.
What is the Value of the Award?
All applicants will receive a subscription to the AWI Quarterly magazine. Up to 12 applicants will be chosen to receive scholarships, worth $3,000 each.*
How Do They Apply?
Beginning on Thursday, December 1, applications will be accessible from this page until the submission deadline. Please send any questions to scholarships@awionline.org.
*SCHOLARSHIP COMMITTEE DECISIONS ARE FINAL. WE RESERVE THE RIGHT TO ADJUST THE NUMBER OF AWARDS AND THE AMOUNTS OF THE AWARDS BASED ON THE ENTRIES RECEIVED.