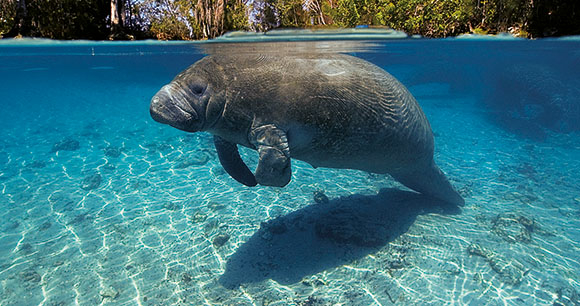 Photo by Divulgação
Washington, DC—Today, the Animal Welfare Institute (AWI) and 16 other conservation groups submitted more than 500,000 public comments to the US Fish and Wildlife Service and the National Marine Fisheries Service, bringing the total to well over 800,000 comments in support of the Endangered Species Act (ESA), our nation's most effective tool in saving wildlife facing extinction. In July, the Trump administration proposed sweeping changes to ESA regulations that would leave threatened and endangered wildlife at risk.
The proposed changes include reversing a long-standing rule prohibiting consideration of economic impacts when deciding whether to list a species as endangered or threatened, eliminating key protections for threatened species and weakening consultation requirements that ensure vital input from expert wildlife agencies.
"This drastic proposed revision of the Endangered Species Act is a clear-cut example of the administration favoring industry at the expense of at-risk wildlife," said Cathy Liss, president of AWI. "Increased threats from development and a changing climate necessitate the strong and full enforcement of the ESA now more than ever. The preservation of our nation's wildlife, which is beloved by Americans from coast to coast, is non-negotiable, and we will continue to fight this attack on our most vulnerable species."
The public comment deadline for the proposed ESA changes is 11:59PM today. To submit comments, visit https://www.regulations.gov/document?D=FWS-HQ-ES-2018-0006-0001, https://www.regulations.gov/document?D=FWS-HQ-ES-2018-0007-0001 and https://www.regulations.gov/document?D=FWS-HQ-ES-2018-0009-0001.
Media Contact Information