Shark fin soup is a popular (and pricey) dish in some East Asian societies—prized as a symbol of prosperity and traditionally served at weddings, banquets, and other special occasions. In restaurants around the world, continued demand for soup, dumplings, and other dishes containing shark fin perpetuates the practice of finning, resulting in an estimated 73 million sharks being killed each year for their fins alone. Many shark populations have steeply declined due to years of exploitation. Sharks' slow reproductive rates make them extremely vulnerable to extinction. The disappearance of these animals—apex predators in many ecosystems—causes dangerous imbalances in marine communities worldwide.
Shark Fin Soup Sold in the United States
By late 2022, 13 states and 3 US territories had banned the sale (and, in most cases, the possession) of shark fins. Although exceptions and statutory penalties for violations varied, all the bans made it unlawful for any person to possess, sell, offer for sale, trade, or distribute shark fins within that jurisdiction.
In December 2022, Congress passed the Shark Fin Sales Elimination Act . This federal law means that the sale, possession, transport, and purchase of shark fins and products containing shark fins is now illegal throughout the United States.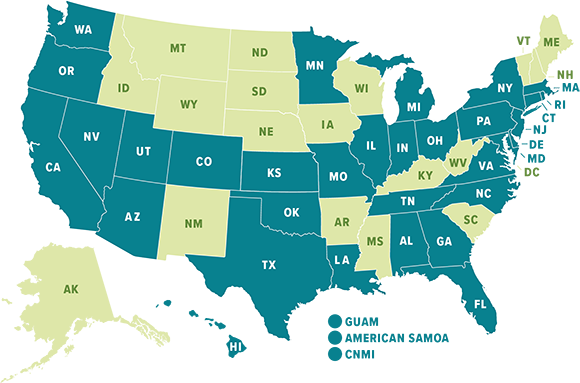 blue: contains restaurant(s) serving shark fin soup
green: no data on restaurants serving shark fin soup
 
Below is a directory of restaurants that we believe currently offer shark fin, or imitation shark fin, in the United States. We include restaurants that serve imitation shark fin because we believe that serving even imitation shark fin dishes perpetuates the idea that consuming shark fin is acceptable and contributes to the serious conservation issues that sharks face. For restaurants currently offering shark fin in Canada, click here.
View Restaurants by State
Please select a state to see restaurants in a state that serve shark fin soup (or other products). For those states where we do not yet have reliable information about restaurants serving shark fin products, we welcome your input to help build our database. If you see shark fin products in a state where there is currently a ban (California, Delaware, Florida, Hawaii, Illinois, Maryland, Massachusetts, Nevada, New Jersey, New York, Oregon, Rhode Island, Texas, and Washington), please report it by contacting us so that we can verify and then add it to our list or point you to the proper oversight agency.
Please contact the following restaurants and ask that they stop sales of any products containing shark fins:
Disclaimer: AWI publishes online those restaurants that offer shark fin products for sale, either by menu or by "special order." Where a restaurant makes a claim on its menu or to AWI that its shark fin is imitation, we will note it as such. AWI strives to ensure the accuracy of the directory listing restaurants that currently offer shark fin products. If you notice that we have omitted an establishment that should be on our registry, or if you spot an error in any of the listings, please let us know by filling out this form. This directory is for information only; inclusion on this list should not be construed as a guarantee by AWI that the location listed currently offers shark fin soup to its customers. Please contact the restaurant directly to inquire about what shark fin dishes they may provide and whether their policies regarding serving shark fin soup have changed recently. For more information or if you have comments concerning the directory, please contact Georgia Hancock at [email protected].