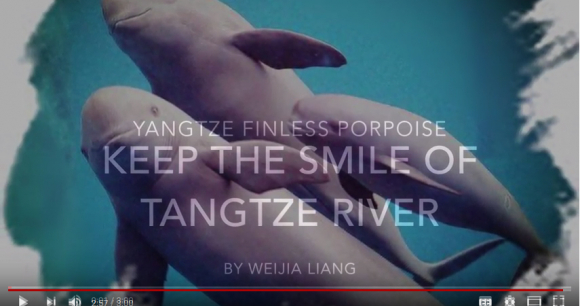 Washington, DC—From nursing orphan rhino calves in South Africa to helping to preserve endangered salmon in the Pacific Northwest, the winners of the 2018 A Voice for Animals contest show they not only care about protecting animals and safeguarding their habitat, but are also willing to get involved, make a difference and educate others.
The annual contest, which offers high school students ages 14 to 18 the opportunity to win cash prizes for essays, videos or photo essays that explore strategies to mitigate animal suffering, is sponsored by the Animal Welfare Institute (AWI) and the Humane Education Network, with additional support from the Palo Alto Humane Society.
More than 400 entries were judged on presentation, originality and effectiveness of solutions to problems confronting endangered species, captive orcas, and pigs languishing in gestation crates, among other issues.
"Sometimes, even a small step can help end animal suffering," said Regina Terlau, executive assistant at AWI and co-manager of the contest. "These winners are champions for animals. They are raising awareness, contacting their elected officials and laying the groundwork for future advocacy."
Previous contest winners have gone on to establish a sea turtle education program, a shelter for stray dogs in Mexico and an outdoor aviary for rescued birds.
This year's contest featured a special prize for 14- to 15-year-olds who wrote about endangered species. The top prize in this category was awarded to Peyton Steffek of La Mesa, California. Steffek's essay, "The Gentle Giants of the Sea," highlighted major threats to whale sharks, including shark-finning and ship collisions. Winners in this category received a monetary prize, along with a signed copy of Kathryn Applegate's new book, Endling #1: The Last.
Among the other winners:
For more information on the A Voice for Animals contest and to review the winning entries, visit http://www.hennet.org/contest.php.