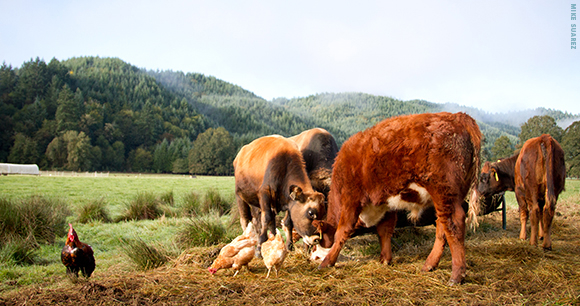 Washington DC—With the president's signature today, a new Farm Bill that includes major wins for animals has become law. 
This legislation, officially known as the Agriculture Improvement Act of 2018, includes a number of key provisions that will improve animal welfare. Conferees also jettisoned riders that would have weakened endangered species protections and interfered with state efforts to address animal welfare issues on behalf of their citizens.
"We are grateful to House Agriculture Committee Chairman Mike Conaway (R-TX) and Ranking Member Collin Peterson (D-MN), and their Senate counterparts, Senators Pat Roberts (R-KS) and Debbie Stabenow (D-MI), for their hard work in crafting a bipartisan bill that makes important gains for animals," said AWI President Cathy Liss.
"AWI would also like to thank the leaders of the various individual animal protection bills that were included in the Farm Bill, including Senators Gary Peters (D-MI) and Dean Heller (R-NV) and Representatives Katherine Clark (D-MA) and Ileana Ros-Lehtinen (R-FL); Senators Kirsten Gillibrand (D-NY) and Pat Toomey (R-PA) and Representatives Alcee Hastings (D-FL) and Vern Buchanan (R-FL); and Representatives Peter Roskam (R-IL) and Earl Blumenauer (D-OR)," Liss continued.
###
Media Contact Information