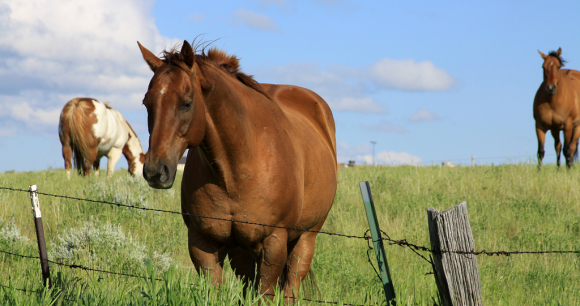 Washington, DC—The Fiscal Year 2018 omnibus appropriations bill was signed today by President Trump.
"We thank animal champions in Congress for their crucial work on this bill," said Nancy Blaney, Animal Welfare Institute director of government affairs. "In a hard-fought victory for animals, the bill reflects most of the crucial appropriations priorities affecting animal welfare."
Some highlights from the bill include:
The Endangered Species Act Remained Intact
In a major win for imperiled species conservation, policy riders to prohibit protections for the gray wolf, lesser prairie-chicken, and Preble's jumping mouse were omitted from the final text. The gray wolf language also would have prohibited judicial review, meaning that the delisting could not have been challenged in the courts. Blocking access to an entire branch of government would have been deeply troubling, and it could also have set a troubling precedent for precluding judicial review in other anti-environmental bills.
Other riders that would have gutted core components of the Endangered Species Act were also omitted, including one that would have blocked federal funding for protecting a listed species if the US Fish and Wildlife Service failed to conduct a review of its status after five years. These reviews are often delayed due to lack of funding or competing priorities, so the result of the rider would have been to put the protection of nearly 1,000 species in jeopardy.
Cruel Hunting Practices Remained Prohibited on Certain Alaskan Lands
A policy rider that would have allowed the slaughter of mother bears and cubs as they hibernate thankfully did not make it into the final omnibus package. The National Park Service currently does not allow aggressive, scientifically indefensible "predator control" practices for nonsubsistence hunting on national preserves. The proposed rider would have blocked the implementation of rules prohibiting these cruel hunting practices on Alaskan national preserves, resulting in a return to brutal sport-hunting methods on those lands.
Horses Retained Their Federal Protections
The FY18 omnibus bill provides much needed protections for domestic and wild horses. The bill bars any federal funds from being used for the inspection of horse slaughter plants in the United States; this withholding of inspection in turn, prevents any horse slaughter operations from opening and operating in the United States. Wild horses were also protected, as the bill prohibits funding for any activity resulting in the destruction of healthy, unadopted, wild horses and burros in the care of the Bureau of Land Management or its contractors.
Marine Mammal Commission Retained Funding
With the omnibus, funding for the Marine Mammal Commission is sustained. The Marine Mammal Commission is an independent agency mandated by the Marine Mammal Protection Act to further the conservation of marine mammals and their environment. Sustaining its funding, rather than eliminating it as proposed by the president's budget, is essential for marine conservation.
Funding for Animal Welfare Act Enforcement Increased; USDA's Lack of Transparency Spotlighted
While providing needed funding increases for the USDA's enforcement of the Animal Welfare Act and the Horse Protection Act, the omnibus bill maintains Congress's directive that the USDA not license or relicense Class B dealers who sell dogs and cats obtained from random sources for use in experimentation. This prohibition has led to the closing of a system that often relied on abuse and fraud for acquiring animals, kept dogs and cats in inhumane conditions, and required costly additional oversight.
Congress also used the omnibus bill to take the USDA to task for its purging of inspection and enforcement documents from its website and its inadequate efforts to return those documents to public inspection.
To view the entire bill, visit here.
###