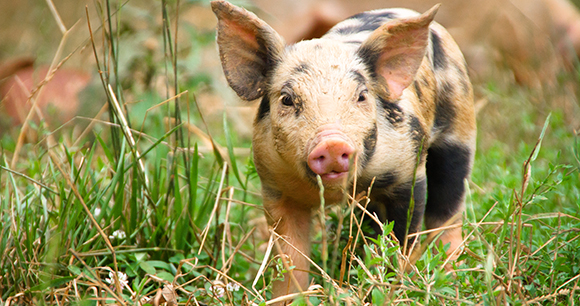 Photo by Mike Suarez
The Animal Welfare Institute is grateful that a massive farm bill loaded with provisions that would have reversed gains in animal welfare and weakened endangered species protections was defeated Friday in the US House of Representatives by a vote of 198-213.
AWI President Cathy Liss stated: "We are gratified that so many members of the House voted against a bill that would have seriously impinged on states' ability to protect their citizens, their workers, their environments, and their animals. A bill to help the nation's farmers should not be used to take potshots at crucial laws that promote better treatment of animals and the protection of endangered species.
"We are sorry that language addressing the dog and cat meat trade and animal fighting in the US territories are also victims of this defeat," Liss continued, "but on the whole, the bill was bad news for animals and we welcome the opportunity to work to keep harmful provisions out of the next version."
House Speaker Paul Ryan has taken the steps necessary to secure a revote on the bill. "If the House can't take no for an answer, then we will resume our efforts to make lawmakers aware of public opposition to this dangerous bill and to secure its defeat again," said Liss.