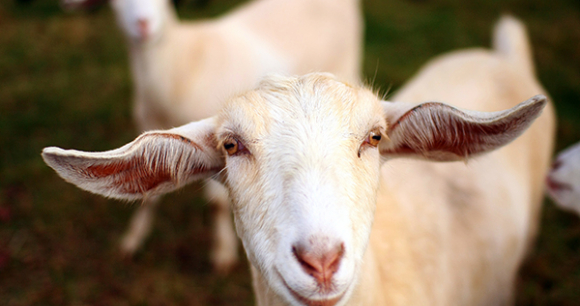 Researchers Urged to Make Ethical Choice when Purchasing Antibodies
WASHINGTON, DC—The Animal Welfare Institute (AWI) welcomes the action taken by the US Department of Agriculture (USDA) in filing a second complaint against one of the world's largest research antibody suppliers, Santa Cruz Biotechnology, Inc. (SCBT). The complaint, filed November 4, alleges additional violations of the Animal Welfare Act (AWA) from September 26, 2012, through April 22, 2014. Importantly, the complaint also requests the suspension or revocation of SCBT's dealer license, a serious potential consequence given that USDA policy requires both a research registration and a dealer license for such labs to sell animal-derived antibodies.
"We commend USDA for taking this historic step, as it is almost unprecedented for the Department to file multiple complaints against a registered research facility," said Cathy Liss, president of AWI. "According to USDA inspection reports, there is a longstanding pattern by SCBT of Animal Welfare Act violations, which must not go unpunished. This second complaint—though delayed in our view—should serve as a warning to all regulated entities."
AWI, along with its supporters, has been urging USDA for years to take action against SCBT. Moreover, prompted by reports of the ongoing apparent serious violations of the AWA, US Representative James P. Moran sent a letter to USDA on October 30, 2014, expressing concern about the "allegations of serious, ongoing violations" of the AWA and SCBT's alleged "intentional concealment of an entire facility." Rep. Moran counseled USDA to take enforcement action "as expeditiously as possible."
The additional violations outlined in the complaint include repeated failure to provide adequate veterinary care—resulting in needless animal suffering—and repeated research oversight violations. The citations also include failure to provide fresh, nutritive food and ensure that procedures avoid or minimize animal pain and distress.
At the heart of USDA's latest complaint is the grave charge that SCBT willfully refused to allow USDA inspectors access to an entire site housing over 800 goats "from at least March 6, 2012, through October 30, 2012." When USDA inspectors were finally allowed access to the site, they reported finding goats suffering and in need of veterinary care. The inspection report from October 31, 2012, states that "[t]he existence of the site was denied even when directly asked" during multiple prior inspections.
The November 4 complaint marks the third AWA enforcement action against SCBT since 2005. It comes more than two years after USDA filed a pending complaint against SCBT, alleging multiple veterinary care and research oversight citations from 2007 to mid-2012, and nine years after SCBT was fined $4,600 in 2005 for similar alleged violations spanning a two-year period. Multiple inspections conducted by USDA since May 2010 cite SCBT for using goats suffering from chronic health conditions in antibody production.
"These are serious allegations that warrant a severe response. No facility can be allowed to repeatedly violate the Animal Welfare Act with impunity," said Liss. "We once again call for USDA to seek revocation of SCBT's dealer license and the largest fine allowed under the Animal Welfare Act. We also urge all researchers to seriously consider a supplier's animal welfare record and make an informed, ethical choice before purchasing any antibodies from the hundreds of suppliers worldwide."
To learn more about this latest complaint, as well as AWI's actions surrounding SCBT, please visit http://awionline.org/scbt.
# # #
Media Contact:
Amey Owen, amey@awionline.org, AWI, (202) 446-2128