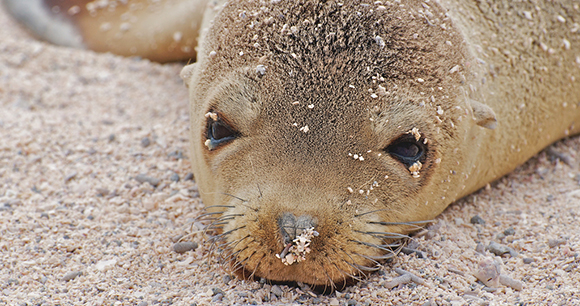 1971
The US Congress passes resolutions asking the Secretary of State to call for a 10-year international moratorium on commercial whaling.
1972
The US delegation to the Stockholm Conference on the Human Environment proposes a moratorium on commercial whaling, based on the adoption of the 1971 resolutions; it passes with no opposition.
On October 21, the Marine Mammal Protection Act (P.L. 92-522) is signed into law. The Act prohibits killing, taking or harassing any marine mammal without a permit and bans the importation of any part or product of a nursing marine mammal, or his or her mother. It sets the goal of zero mortality or serious injury rate for dolphins caught incidental to tuna purse seining (see 1976 and 1992 for extension of the law's jurisdiction).
1975
A US House of Representatives Committee holds a hearing on a bill to invoke economic sanctions against whalers.
1979
The US Congress passes the Packwood-Magnuson Amendment to the International Fishery Conservation and Management Act to provide important protection for whales and other sea creatures. The amendment cuts a nation's fish allocation by 50 percent, upon certification by the Secretary of Commerce that a nation has not lived up to the Act. All allocations would be stopped in a year if such nation persists in its violation, providing incentive for whaling nations to adhere to the International Whaling Commission rulings.
Terrestrial and marine animals are included in the embargo sanctions of the Pelly Amendment to the 1967 Fisherman's Protective Act. The new amendment covers all threatened or endangered species, enabling the president to embargo all products from any nation diminishing the effectiveness of an international wildlife conservation agreement.
1982
The Marine Mammal Protection Act is reauthorized.
2008
On June 10, the House Natural Resources Committee, Subcommittee on Fisheries, Wildlife and Oceans, led by Subcommittee Chair Madeleine Bordallo (D-GU), holds an oversight hearing on the 60th annual International Whaling Commission (IWC) meeting in Santiago, Chile from June 23 to June 27, 2008.
On June 18, the House of Representatives unanimously passes H. Con. Res. 350, a resolution calling on the US delegation to the International Whaling Commission to resume its leadership role and defend the ban on commercial whaling.
Note: Just days after the hearing and the passage of the resolution, the US delegation to the International Whaling Commission, led by William Hogarth, also chair of the Commission, disregarded the resolution and voted in favor of additional whales to be killed by Greenland natives, despite a failure to document a subsistence need. Hogarth also initiated the formation of a working group to decide the future of the body through closed-door meetings involving a compromise to appease all member nations, which must include a resumption of some measure of commercial whaling to satisfy the pro-whaling countries. Unfortunately, the US delegation also supported this pro-whaling initiative. 
Find out more about marine life.