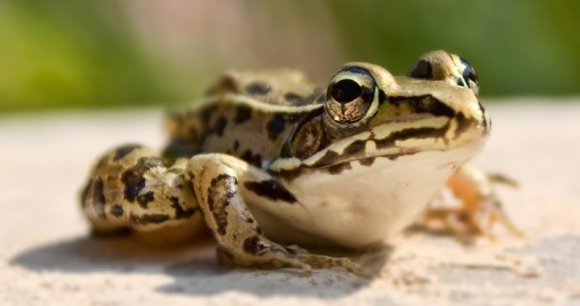 Mayor Vincent Gray has officially proclaimed April 28th, 2012 to be Save the Frogs Day in the District of Columbia to help bring awareness to the ecological importance of frogs. The Animal Welfare Institute and Save the Frogs! are encouraging DC residents to observe this day by learning more about the frog species that live in the region and how to take part in protecting them. 
Frogs are an important indicator of an ecosystem's overall health, and are a critical component of the food web, feeding on algae and insects, while serving also as a source of food for other wildlife. Unfortunately, these amphibians are suffering due to pollution, habitat loss, invasive species, and more. Today, 42 percent of all frog species are declining in population with 32 percent listed as threatened or already extinct.
In the District of Columbia, native amphibians can be found in Rock Creek Park and within the Anacostia and Potomac River watersheds. By eliminating the unnecessary use of pesticides, cutting down on plastic trash, and participating in streamside cleanups, DC residents can help save the frogs and the areas they inhabit.
Visit Save the Frogs! for more information about frogs and how to help.