This is part two of a two-part series. In our previous issue, we described the devastating impacts that a warming planet is having on wildlife and its habitat. Here, we examine initiatives the Biden administration is pursuing to avoid the worst consequences of climate change.
A "code red for humanity." That is how UN Secretary-General António Guterres described this year's latest report from the Intergovernmental Panel on Climate Change. Authored by 234 of the world's leading climate scientists, it warns that the Earth's surface temperature has increased faster since 1970 "than in any other 50-year period over at least the last 2000 years."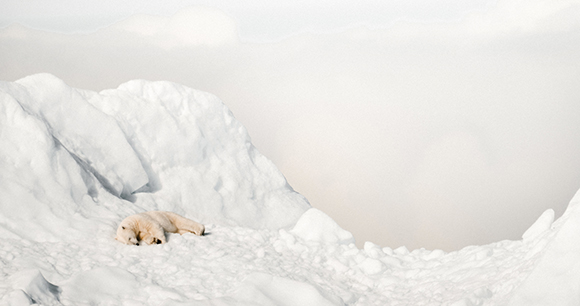 And humans are feeling the effects. No longer a problem of tomorrow, the warming climate is increasingly impacting peoples' daily lives. According to a Pew Research Center survey conducted in the spring of 2020, 63 percent of Americans reported that climate change is affecting their local community through events such as prolonged drought and heat waves, floods, intense storms, more frequent wildfires, eroding beaches as a result of rising sea levels, and harm to wildlife and its habitat. The same survey found that 65 percent felt the federal government was doing too little to address the problem. A few months later, just a few weeks before the 2020 election, another Pew survey found that climate change was very or somewhat important to 68 percent of registered voters.
Indeed, climate became a central election issue. Presidential candidate Joe Biden—under the campaign slogan "Build Back Better"—committed to invest an unprecedented $1.7 trillion over 10 years to create a "100 percent clean energy economy," with net zero emissions, by 2050. He promised to demand action from Congress, galvanize world leaders to reduce their own nations' emissions, and take a litany of executive actions to combat the climate crisis. 
Once he was elected, President Biden quickly took steps to address climate change. On his first day in office, he signed executive orders returning the United States to the Paris climate agreement, revoking the permit for the Keystone XL pipeline, and halting oil and gas leasing activities in the Arctic National Wildlife Refuge. In addition, he directed federal agencies to review, with an eye toward rescinding or replacing, all regulations and other actions taken by the Trump administration that conflicted with the new administration's policy of mitigating climate change.
A week later, President Biden signed another order containing a long list of climate measures. It directed the secretary of the interior to identify ways to increase renewable energy production on public lands and offshore waters, pause new oil and natural gas leases on federal lands and waters pending an assessment of potential climate impacts, and recommend steps the United States should take to conserve at least 30 percent of its lands and waters by 2030. It directed the heads of all federal agencies to reduce or eliminate federal subsidies for fossil fuels. And it created two new high-level positions: a special presidential envoy for climate, tasked with persuading other countries to take more aggressive action to curb their greenhouse gas emissions, and a national climate advisor to head the (also newly established) White House Office of Domestic Climate Policy and the National Climate Task Force.
In addition, the order launched an initiative to establish a Civilian Climate Corps, modeled after the storied Civilian Conservation Corps created by President Roosevelt in the wake of the Great Depression, to employ thousands of young people to conserve public lands, protect wildlife, and address the changing climate.
Later, on Earth Day, President Biden hosted a virtual Climate Leaders Summit where he announced that the United States would seek to reduce US emissions by up to 52 percent from 2005 levels by 2030—nearly doubling a prior commitment made by President Obama.
 
The new administration has also worked to develop and promote two pieces of legislation containing sweeping measures aimed at reducing the nation's reliance on fossil fuels, transitioning to a clean energy economy, and enhancing climate resilience. The first bill, focused on infrastructure, was passed and signed into law in November. It invests tens of billions of dollars in measures such as electrical grid and transmission improvements, charging stations for electric vehicles, and assistance to communities to prepare for more extreme fires, floods, storms, and droughts. The second bill, known as the Build Back Better Act, recently passed the House and is now in the Senate's hands. It would provide additional hundreds of billions of dollars for tax credits for wind and solar companies, incentives for consumers to purchase electric vehicles, investments to increase energy efficiency in homes and industrial facilities, and conservation measures to protect carbon-absorbing forests and public lands. If enacted, it would represent the most meaningful action to address climate change ever taken by the United States. 
The Biden administration also played a leading role during the recent UN Climate Change Conference in Glasgow, Scotland. To build momentum in the weeks leading up to the talks, Biden convened a Major Economies Forum on Energy and Climate with leaders of several other countries, during which he announced a new US-European Union pledge aimed at cutting global methane pollution. Then, as a signal of US commitment, Biden attended the UN climate conference along with 13 cabinet members and senior administration officials. One of those officials, climate envoy and former secretary of state John Kerry, played a particularly important role in driving the urgency of the talks. Among other efforts, Kerry engaged in intense negotiations with Chinese delegates that resulted in a surprise US-China agreement to take "enhanced action" to keep the world from warming by more than 1.5 degrees Celsius, such as by reducing methane and carbon dioxide emissions and eliminating illegal deforestation.
The Biden administration's actions on climate have been far from perfect. For example, despite imposing an initial moratorium, it has since permitted more than 3,000 oil and gas leases on federal lands—including a recent record offshore sale that opens more than 80 million acres in the Gulf of Mexico to auction for oil and gas drilling. At the same time, no prior administration has shown a greater overall willingness to seek solutions and shift course. As the window to avert catastrophe closes, the administration must strengthen its resolve and recommit to its essential campaign promise of building back a better climate. The very livability of our planet—for all species—is at stake.