Over 260 representatives of nearly 50 countries and more than 60 organizations met in Geneva in June at the 32nd meeting of the Animals Committee to the Convention on International Trade in Endangered Species of Wild Fauna and Flora (CITES)—the committee's first in-person meeting since 2018 due to the COVID-19 pandemic.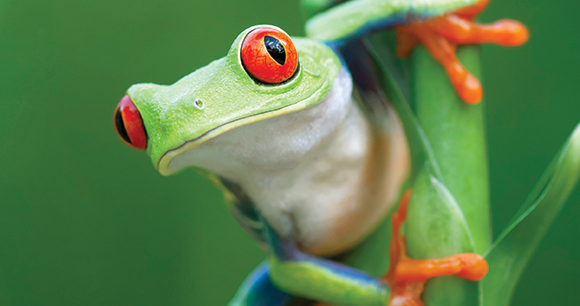 To ensure that the committee could get through its robust agenda, intersessional working groups were formed to facilitate future in-depth discussions on a number of matters, including the role of CITES in reducing zoonotic disease risk, evaluating trade in animals and plants not taken from the wild, and identifying species in need of CITES protection. Expert workshops delayed by the pandemic will also proceed on amphibian conservation, trade in songbirds and marine ornamental fish, and other issues. 
As required after each meeting of the CITES Conference of the Parties (CoP)—the most recent having taken place in November 2022—the Animals Committee focused on selecting species/country combinations for review of significant trade (RST) and for captive breeding (CB) review to ensure compliance with the convention. RST primarily involves Appendix II–listed species (for which trade is regulated to prevent the threat of extinction), while CB review applies to CITES-listed species purportedly bred in captivity. 
The committee added 21 species/country combinations to the RST process, including saker falcons in Jordan; Russian tortoises in Uzbekistan; black marsh turtles in Indonesia; and ball pythons in Ghana, Benin, and Togo. Marine species included all mobula ray species in Sri Lanka; great hammerhead sharks in Mexico; scalloped hammerhead sharks in China, Indonesia, Kenya, Mexico, Nicaragua, Oman, Sri Lanka, and Yemen; and oceanic whitetip sharks in Kenya, Oman, Senegal, and Yemen. The CITES secretariat will also ask Greenland why it has resumed trade in narwhal specimens after it agreed in 2006 to suspend such trade until it produced a credible "non-detriment finding" (a key CITES requirement to ensure trade does not harm wild populations). 
The same number of species/country combinations were selected for CB review due to concerns about significant increases or high numbers of the species in trade, shifts from wild to captive sources, trade from nonrange states, and/or trade in species known to be difficult to breed in captivity. These included MacQueen's and Houbara bustards from Kazakhstan and Morocco, respectively; black spinytail iguanas and red-eyed tree frogs from Nicaragua; humphead wrasses from Indonesia; and Kihansi spray toads from the United States. 
In response to a proposal from the United States, the committee also agreed to a CB review of long-tailed macaques from Cambodia, Indonesia, the Philippines, and Vietnam. These animals are extensively traded—primarily for use in biomedical research. There is substantial evidence that wild-caught macaques are being laundered as captive bred—threatening the existence of some wild populations.
The CITES secretariat will ask each country selected for RST and CB review to provide evidence that their trade in these species meets the convention's requirements. If no or inadequate responses are received, the Animals Committee may recommend, at its 2024 meeting, further actions to compel compliance. That meeting will provide an opportunity to advocate strong conservation outcomes for species in preparation for the next CITES CoP in 2025.