AWI recently launched a new "Extreme Weather" page on its website to bring awareness to the detrimental impacts adverse weather events can have on the welfare of farm animals. In 2019 alone, over 927,000 animals died as a result of adverse weather. In recent years, millions of farm animals have been killed in hurricanes and the resulting floods.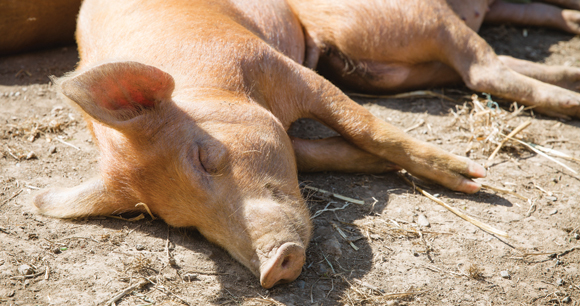 This tragic loss of life can be reduced by proactive development of disaster preparedness plans that include options for evacuating animals or providing emergency shelter, ensuring access to feed and water, and working with a veterinarian following a storm. To help producers prepare for upcoming adverse weather events, AWI has created four factsheets focused on severe storms, extreme winter weather, and extreme heat (one factsheet for ruminants and another for birds and pigs) that highlight the dangers these events pose to farm animals and provide tips for keeping them safe and comfortable throughout. 
To learn more, visit awionline.org/content/extreme-weather.