AWI: Commemorating 50 Years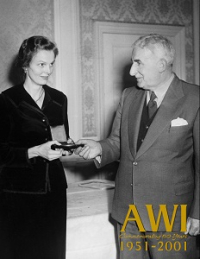 As you will see in this commemorative issue, the Animal Welfare Institute has succeeded in reducing animal suffering in myriad ways, from widespread improvements in the care and treatment of experimental animals to achievement of a moratorium on commercial slaughter of whales. 
This 16-page issue shows our five decades of accomplishments, and the monumental amount of new work for us to do. We at AWI are truly grateful for your concern and support, which will enable us to carry on with our important efforts on behalf of all animals.
Download PDF