The Animal Dealers: Evidence of Abuse of Animals in the Commercial Trade 1952-1997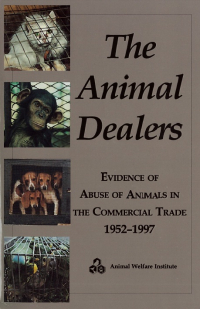 A shocking exposé of cruelty, fraud and negligence in the trade of dogs, cats, primates, birds and reptiles, 1997, 430 pages.
This publication is no longer in print. For more information on this topic, please view The Case Against Random Source Dog and Cat Dealers.