The Animal Dealers: Evidence of Abuse of Animals in the Commercial Trade 1952-1997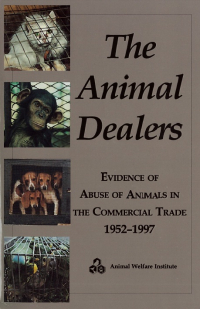 Content no longer current. Of historical value only. For more information on this topic, please view The Case Against Random Source Dog and Cat Dealers.
A shocking exposé of cruelty, fraud and negligence in the trade of dogs, cats, primates, birds and reptiles, 1997, 430 pages.