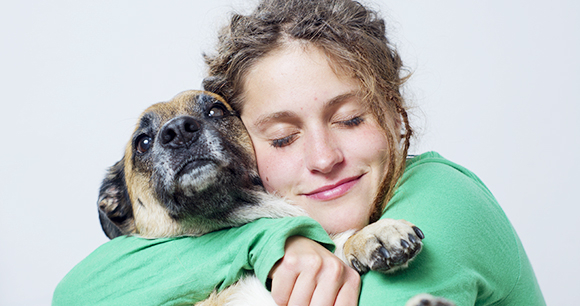 Photo by Ralf P
Washington, DC—The Animal Welfare Institute (AWI) welcomes the reintroduction of the Pet Safety and Protection Act by Representatives Mike Doyle (D-PA) and Christopher Smith (R-NJ). This crucial legislation would prevent companion dogs and cats from being acquired and sold for laboratory experiments by unscrupulous random source dealers.
By law, random source (USDA-licensed Class B) dealers are supposed to acquire the dogs and cats they sell only from other dealers, shelters, and individuals who have bred and raised the animals themselves. However, these dealers and their unlicensed middleman suppliers (called "bunchers") were notorious for flouting the Animal Welfare Act. They obtained dogs and cats through fraud, deception, and outright theft. They also falsified records and kept the animals in horrendous conditions. The US Department of Agriculture at one time acknowledged that it couldn't guarantee that dogs and cats used in experimental procedures were all legally acquired.
"Thanks to the persistence of Reps. Doyle and Smith—and to Rep. Lucille Roybal-Allard (D-CA), who has successfully added language to spending bills to prevent the licensing of dealers who acquire dogs and cats from random sources and sell them to research facilities—these shady dealers have effectively been shut down. But the Pet Safety and Protection Act is very much needed to ensure that they are not able to operate ever again," said Nancy Blaney, AWI's director of government affairs.
"Class B dealers notoriously abused the law to buy and sell dogs and cats, often through illegal means and with many of these defenseless creatures used for painful experimental procedures," said Doyle. "We must permanently ban the sale of random source dogs and cats by Class B dealers before any more animals are unnecessarily hurt. That's why we've reintroduced the Pet Safety and Protection Act—to end this cruel pipeline into laboratories once and for all."
In 2009, at Congress' request, the National Academy of Sciences (NAS) released a report assessing whether there is a scientific need for National Institutes of Health (NIH) grant recipients to purchase dogs and cats from Class B dealers. The NAS concluded that "Class B dealers are not needed" for that purpose, noting that animals with similar qualities are available from alternative sources. In response to this report and continued congressional concern, the NIH barred its outside grant recipients from using these dealers. The NIH had prohibited its intramural (internal) researchers from using these dealers two decades ago.
"Class B dealers routinely failed to meet even the most basic Animal Welfare Act standards—which is why NIH and other reputable research institutes did not use them," said Smith. "While much progress has been made to prevent these dealers from exploiting and abusing animals, we must do more to put an end to the serious problems associated with Class B dealers and their troubled past. By closing them down once and for all, the Pet Safety and Protection Act will give people greater confidence in our research programs and go a long way toward ensuring that all animals are treated humanely."
"As a result both of revelations about the ruthless practices of these dealers and of actions by Congress, researchers have found other suppliers, said Blaney. "The Pet Safety and Protection Act is essential to ensuring that there is a permanent end to what had been an abuse-ridden pipeline."
Media Contact Information