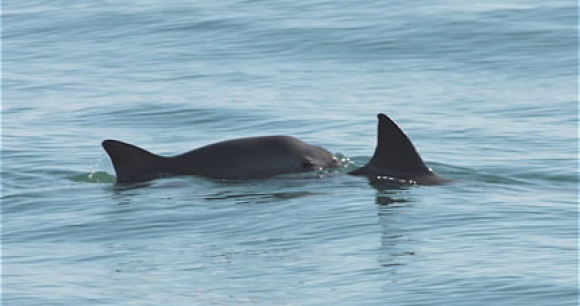 Washington, DC—A breeding-age female vaquita porpoise died on November 4, following her capture by the VaquitaCPR (Conservation, Protection and Recovery) program—which seeks to capture and temporarily relocate the remaining vaquita to an ocean pen in the Upper Gulf of California. With fewer than 30 vaquita remaining in the wild, the loss of a reproductive female is catastrophic for the species' future.
Concerns also remain about a six-month-old vaquita calf, the first porpoise captured as part of the CPR program. The calf showed signs of stress after its capture on October 19 and was quickly released to an unknown fate.
In reaction to these recent developments, the Animal Welfare Institute issued the following statement:
While our organization acknowledges that the VaquitaCPR program was borne out of a desperate, yet well-intentioned, desire to save the species, we believe that given the extreme risks involved, the vaquita capture plans must be brought to an immediate halt. These tiny porpoises do not respond well to the stress of capture, and not a single additional vaquita should be deliberatelyput in danger in this way.
The Mexican government must immediately and substantially increase enforcement efforts throughout the Upper Gulf of California, and bring illegal fishing to an end. The June 30 ban on gillnets issued by Mexico, unfortunately, still provides exemptions for the area's corvina and Spanish mackerel gillnet fisheries. The ban also fails to prohibit the possession, sale and manufacture of these deadly nets.
Unless illegal fishing is ended through rigorous and stepped-up enforcement, and gillnets can no longer be found in the Upper Gulf, the regulations of the ban will remain inadequate to save the vaquita from extinction.