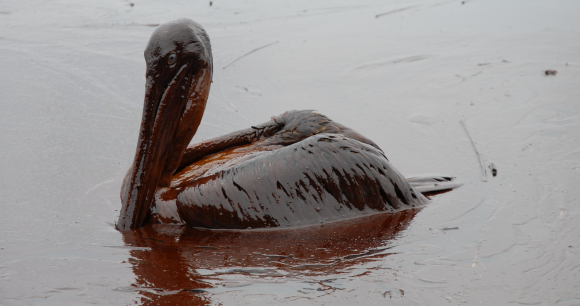 Washington, DC—Following bipartisan outcry from elected officials and concerned Florida residents, Department of Interior Secretary Ryan Zinke announced Tuesday that Florida is no longer among the states that will be opened to oil and gas drilling leases.
In reaction to this update, AWI issued the following statement today:
The Department of Interior's proposal to open and expand offshore drilling operations in the Atlantic, Pacific, and Arctic oceans and the eastern Gulf of Mexico is misguided and reckless. Secretary Zinke's decision to remove the state of Florida from consideration for drilling under this plan is merely a political maneuver designed to appease allies who may suffer backlash at the polls.

Exempting one state from offshore drilling may provide political cover but it will not ensure that spills from neighboring states such as Georgia, Louisiana, or Alabama do not negatively affect Florida's marine mammals and their habitat. Furthermore, Secretary Zinke's proposal would still allow harmful seismic air gun testing to occur along Florida's coast and continues to leave millions of miles of pristine US coastline vulnerable to catastrophic damage.
###