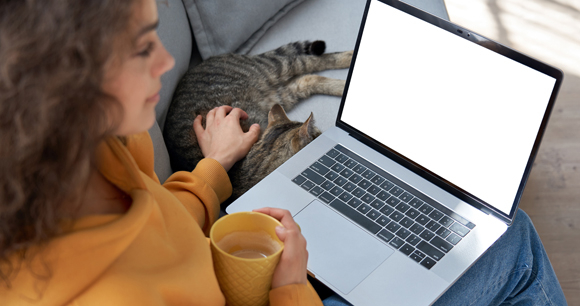 Photo by Shutterstock
Washington, DC—The Animal Welfare Institute (AWI) announced today the 13 winners of a scholarship designed to support high school seniors who are pursuing post-secondary education to better the lives of animals.
In its second year, the scholarship program recognizes students in the United States who are actively involved in helping animals in their schools or communities, and wish to continue their advocacy in college and beyond. The 13 winners received $2,000 each and were selected from 107 applications.
"AWI has been working for seven decades to improve the lives of animals, but we can't do it alone," said Cathy Liss, AWI's President. "We are proud to invest in these dedicated young humanitarians who are committed to tackling threats facing animals."
As part of the application process, students were asked to describe their efforts on behalf of animals, their college plans, career aspirations, and views on animal-welfare related topics. This year's winners demonstrated an impressive level of volunteerism, with extracurricular activities ranging from rehabilitating horses, to lobbying lawmakers, to designing educational programs for younger students.
Many aspiring veterinarians applied for the scholarship, along with students interested in studying wildlife biology, journalism, and film. While their career paths are varied, the students recognized how different professional roles can make a positive contribution to animal welfare.
The winners are:
Yaire Barboza, San Fernando High School, California; Victoria Bonavita, North Babylon High School, New York; Amanda Brown, Darrington High School, Washington; Amber Christensen, Thomas Dale High School, Virginia; Hayden Clary, Spartanburg High School, South Carolina; Kylie Cocca, Mount St. Mary Academy, New York; Elise Glascock, Cedar Falls High School, Iowa; Ashlyn Gotori, University High School, California; Drake Hair, Myers Park High School, North Carolina; Tia Joseph, Elizabeth Seton High School, Maryland; Alexis Sanders, Venice High School, Florida; Alexis Wood, Sanborn Regional High School, New Hampshire; and Tyler Wood, Bruton High School, Virginia.
In addition to the AWI Scholarship, AWI, in partnership with the Humane Education Network, holds an annual "A Voice for Animals" competition. High school students from all over the world are awarded cash prizes after submitting essays, photo essays, or videos that examine animal suffering and present possible solutions.
Media Contact Information