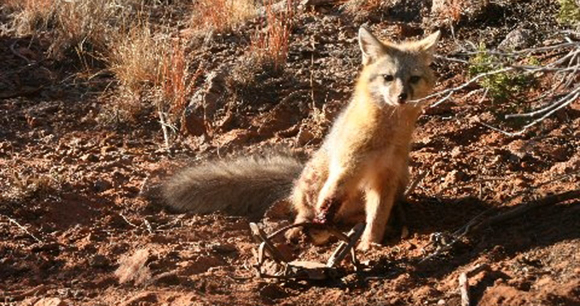 Washington, DC—The Animal Welfare Institute (AWI) commends Senator Cory Booker (D-NJ) for his recent reintroduction of the Refuge from Cruel Trapping Act (S. 1919), a bill to prohibit the possession or use of body-gripping traps within the National Wildlife Refuge System. Representative Nita Lowey (D-NY) has sponsored a companion bill in the House of Representatives.
A recent national public opinion poll showed that 79 percent of Americans believe trapping on national wildlife refuges should be prohibited, while 88 percent believe wildlife and habitat preservation should be the highest priority of the refuge system. However, cruel body-gripping traps are currently allowed on over half of the nation's 566 refuges.
The stated mission of the National Wildlife Refuge System (NWRS) is to conserve land and water for the sake of "biological integrity, diversity, and environmental health." These spaces are intended as sanctuaries where wildlife can thrive and all Americans can enjoy our great outdoors. Therefore, it is shocking that such traps are allowed within hundreds of refuges. This is a clear violation of the NWRS' mission and is a threat to the safety of wildlife, people, and pets. The act would ensure that management of these protected lands aligns with the intent behind their preservation.
"We thank Sen. Booker and Rep. Lowey for their determination to end use of cruel traps in our country's refuges," said Cathy Liss, AWI president. "Body-gripping traps, such as strangling snares, crushing Conibear traps, and steel-jaw leghold traps, are inhumane and inherently nonselective. These traps do not belong on public lands where families enjoy spending time outdoors, and where anyone who trips a trap can become a victim."
To learn more about this issue, please visit https://awionline.org/content/refuge-cruel-trapping-act.
Media Contact Information