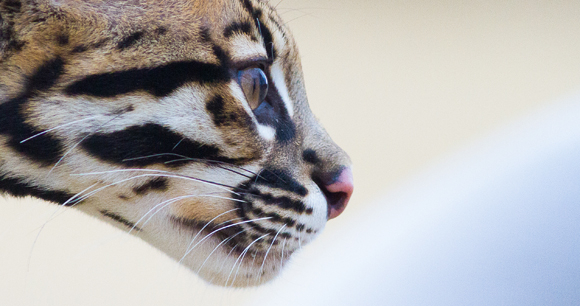 Photo from Flickr by Mark Dumont
Washington, DC—Ninety-seven legislators sent a letter yesterday urging House leadership to reject anti-wildlife riders in the final Department of the Interior, Environment, and Related Agencies Appropriations Act.
The members urged House Speaker Paul Ryan and Minority Leader Nancy Pelosi "to uphold our nation's legacy of protecting our natural heritage for future generations" and reject all attacks on the Endangered Species Act (ESA) and wildlife.
"Polling shows that 90 percent of American voters support the Endangered Species Act and 71 percent believe scientists should make decisions about how to protect imperiled species, not politicians," the legislators wrote.
The 11 policy riders included in the House version of the Fiscal Year 2019 Interior spending bill seek to undermine key tenets of the ESA, such as the science-based listing process for vulnerable species and the ability of citizens to file lawsuits to enforce the law. These devastating riders would fundamentally compromise protections for iconic species.
Specifically, the riders would block or undo federal protections for gray wolves, North Cascades grizzly bears, marbled murrelets, Preble's meadow jumping mice, lesser prairie-chickens, and three distinct populations of sage-grouse. Many would also eliminate judicial review of specific agency actions – a crucial, democratic tool that is guaranteed by the ESA – setting the stage for similar assaults in the future.
"In passing the Endangered Species Act, Congress wisely recognized that politicians do not have the necessary scientific expertise to determine what is best for an imperiled species," said Cathy Liss, president of AWI. "That process was left to the expert wildlife agencies, and enforced by the courts."
"These principles are fundamental to the success of the ESA, and the riders in the FY19 Interior appropriations bill would begin to strip them away," Liss added. "I thank the 97 members of the House for signing a letter to oppose these destructive and unnecessary provisions."
###