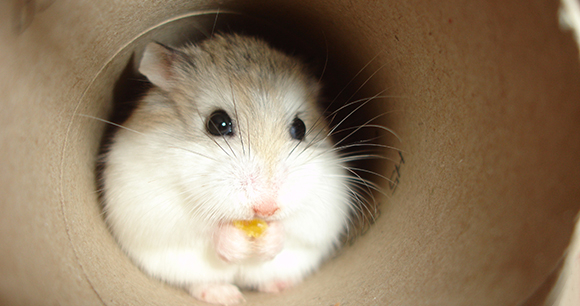 UPDATE: On November 25, 2019, the Preventing Animal Cruelty and Torture Act was signed into law.
Background
The federal law prohibiting the creation and distribution of "crush videos" does not cover the underlying acts of animal abuse, which can occur beyond the reach of state cruelty laws. The PACT Act closes that loophole by extending federal jurisdiction to these specific, particularly heinous crimes. The PACT Act is consistent with other federal laws that address acts of malicious animal cruelty that have an interstate nexus. Under legislation currently before the US Congress, federal jurisdiction will extend to certain heinous and unspeakable acts of animal abuse.
In so-called "crush videos," individuals viciously torture, mutilate, and kill small animals to satisfy the bizarre fetishes of viewers. In 2010, Congress passed and President Obama signed the Animal Crush Video Prohibition Act (PL 111-294),[1] banning the creation and distribution of these videos. This was a crucial step to take. However, that law does not cover the underlying acts of animal cruelty themselves, which are generally offenses under state law subject to prosecution by the states. Since it isn't always known where the actual acts of cruelty took place, it can be hard to bring a case under state law. In affirming the constitutionality of the 2010 crush video law as "narrowly tailored and facially valid as a restriction on obscene speech," the Fifth Circuit Court of Appeals also "acknowledged that because of the 'clandestine manner in which animal crush videos are made,' it is difficult for state law enforcement agencies to target the underlying cruelty that these videos depict—furthering the need for the [2010 crush video] act."
To close that loophole and address these egregious forms of abuse, the PACT Act does the following:
Defines "animal crushing" as "actual conduct in which 1 or more [animals] is intentionally crushed, burned, drowned, suffocated, impaled, or otherwise subjected to serious bodily injury…"
Prohibits intentionally engaging in "animal crushing in or affecting interstate or foreign commerce,"[2] whether or not committed for the purpose of creating a crush video. (For example, the PACT Act allows for charges to be brought against a puppy mill operator who drowns unwanted dogs if he is engaged in interstate activity.)
Enables federal intervention when the cruelty extends beyond the reach or resources of state prosecutors.
Ban thes creation and distribution of crush videos.
Provides for felony charges, fines, and up to seven years in prison.
Preventing and punishing such cruelty is both an animal welfare and a public health imperative. More and more, the law enforcement and legal communities recognize that animal cruelty is both a serious crime in and of itself and a precursor or gateway to other violent crimes. The evidence is compelling:
Many studies substantiate the relationship between animal cruelty and family violence; for example, 71 percent of pet-owning domestic violence survivors reported that their abusers had threatened, injured, or killed their pets.
Animal abuse is one of four significant predictors of who is likely to become a batterer.
In one study, 70 percent of animal abusers had committed at least one other crime. Almost 40 percent had committed violent crimes against people.
That same study showed that animal abusers are five times more likely than nonabusers to commit other violent crimes.
In an ongoing project, the FBI has found that the criminal histories of 59 percent of 259 cases of active animal cruelty analyzed between 2004 and 2009 involved other crimes of interpersonal violence, 17 percent involved sex offenses, and 24 percent were arrested for assault within 1-5 years after their arrest for animal cruelty.
In further recognition of seriousness of this crime, the FBI has added animal cruelty to the Uniform Crime Report.
By providing law enforcement and the criminal justice system with another tool for responding to such unspeakable acts of animal cruelty, the PACT Act protects our communities from many forms of violence.
[1] This law replaces the Animal Crush Video Prohibition Act of 1999 (PL 106-152), which in 2010 the Supreme Court ruled unconstitutional on the grounds that the language was so broad that it could have applied to activities protected by the First Amendment.
[2] Exceptions: normal veterinary or husbandry practices, hunting, trapping, fishing, predator or pest control, medical or scientific research, actions to protect human life or property from serious threat