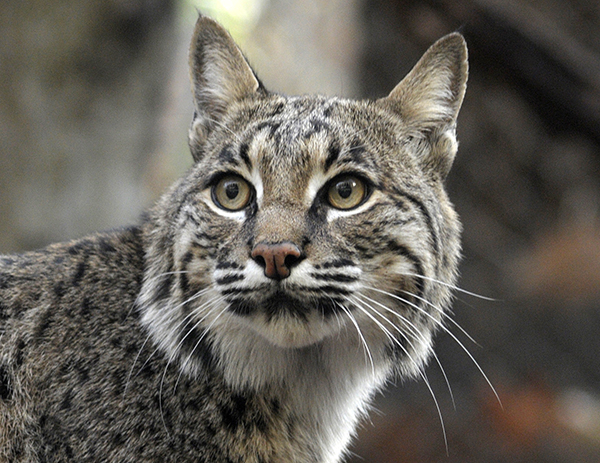 In Victory for Illinois' Wildlife, Governor Uses Authority to Protect Species
Chicago, IL—The Animal Welfare Institute (AWI) commends Illinois Governor Pat Quinn for his veto of House Bill 4426 (H.B. 4426), which would have established up to a 107-day open season to trap and hunt bobcats in the state. Today's veto was one of the final actions taken by Gov. Quinn, as his term expires on January 12.
H.B. 4426 would have undermined the longstanding, successful efforts to bring bobcats back after they nearly disappeared in Illinois. It would have encouraged members of the public to target these animals at night through spotlight hunting, which threatens not only bobcat recovery, but public safety, as well.
"No recent and reliable population estimates appear to exist regarding the current number of bobcats in Illinois, rendering groundless any claims that this once—and likely still—fragile population has fully recovered," said D.J. Schubert, wildlife biologist at AWI. "An open season on bobcats in Illinois is not biologically, ecologically, or otherwise necessary for wildlife conservation." AWI wrote to the governor and spearheaded an outreach effort amongst its members to discourage the legislation.
For over 40 years, it has been illegal to hunt bobcats in Illinois. By the early 1970s, it had become clear that bobcats—the only wild cat species left in the state—were nearing extinction, and that action was needed to protect these animals. From 1977 until 1999, the species was listed as threatened under the state's Endangered Species Protection Act.
"We are grateful for Gov. Quinn's leadership on stopping this unnecessary and harmful legislation that was rushed through the General Assembly at the last minute," said Chris Heyde, deputy director of government and legal affairs at AWI. "During his time in office, Gov. Quinn has been a strong advocate for animal protection measures and the Animal Welfare Institute is grateful for his commitment."
###
Media Contact:
Amey Owen, amey@awionline.org, AWI, (202) 446-2128