Washington, D.C. -- Equine rescue owners and horse enthusiasts from around the country gathered in Orlando on May 5-7 to expand their network and share best practices at the fifth annual conference of the Homes for Horses Coalition (HHC). The HHC is sponsored by the Animal Welfare Institute and The Humane Society of the US.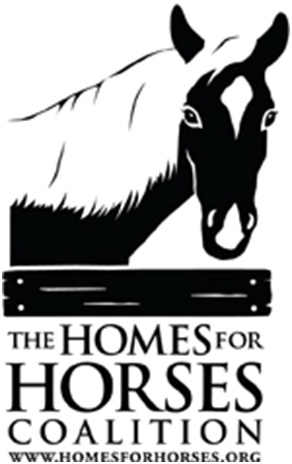 Panel discussions spanned a wide range of topics vital to horse rescues, including an interactive lecture on increasing philanthropic resources; a grant maximizing discussion given by the ASPCA and former PetSmart Charities staff; a talk on making social media work, an overview of the US Trotting Association's Standardbred re-homing efforts; and advice on how to efficiently run an equine rescue.
Networking to secure humane equine treatment
This was the first year the HHC conference was held in conjunction with the 2012 Animal Care Expo, allowing HHC members to attend a broader course load of animal sheltering panels. Also new to the Expo was a track specifically dedicated to equine welfare. Christine Sequenzia, federal policy advisor at the Animal Welfare Institute, spoke during the equine track on the topic of ending horse slaughter for human consumption. "It is wonderful to see such camaraderie among animal shelters and specifically among equine rescues. Together, we can work toward passing a federal ban on the cruel act of horse slaughter, while providing safe havens for at-risk horses," said Sequenzia.
Sharing ideas to build a stronger coalition
Attendees were quick to offer suggestions to build a stronger coalition at this year's conference. Suggested concepts included building a national horse registry database with buy-in from breed groups, assisting with equine re-homing or the at-risk equine notification process; hosting webinars focused on social media techniques and technological tools; creating a best-practices document focusing on volunteer management and problem horse rehabilitation; and establishing a catalogue of humane horse trainers.
Jacque Schultz, senior director of the equine fund at the ASPCA, is a HHC conference favorite. Schultz said, "For a second year, the ASPCA was thrilled to offer scholarships to equine rescue volunteers from across the country as the Homes for Horses Conference is always a source of up-to-date information and networking opportunities. I was especially pleased to hear more about the growing trend in statewide equine welfare coalitions, an area where the ASPCA Equine Fund offers grant support."
"We are thrilled to have been able to participate in this year's HHC Conference, which brought like minded experts together. Improving professionalism within the rescue community and extending our nationwide outreach were just two of the important topics discussed during this fantastic three day event. We have attended every conference since day one and we will be back next year too," said Jo Deibel, executive director of Angel Acres Horse Haven Rescue, Inc., and HHC steering committee member.
Founded in 2007 by AWI and The HSUS, the Homes for Horses Coalition is dedicated to ending horse slaughter and other forms of equine abuse while promoting growth, collaboration and professionalism in the equine rescue and protection community. The coalition currently has more than 150 members and is the only professional organization dedicated to providing training and support to the nation's equine welfare community.
The sixth annual Homes for Horses Coalition conference will be held in May 2012 in conjunction with the 2012 Animal Care Expo in Las Vegas, NV. To find out more, visit: http://www.homesforhorses.org/.
##30##
Media Contact:
Christine Sequenzia, AWI, (202) 337-2332