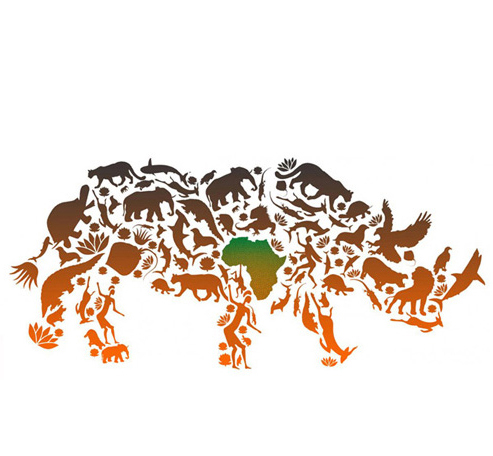 Sandton Convention Centre, Johannesburg, South Africa
Thousands of government delegates, scientists, industry representatives, and conservationists gathered in Johannesburg, South Africa, from Saturday, September 24 to Wednesday, October 5, 2016, for the 17th meeting of the Conference of the Parties (CoP17) to the Convention on International Trade in Endangered Species of Wild Fauna and Flora (CITES).
CoP16 was held in 2013 in Bangkok, Thailand, and led to significant decisions to protect species from unregulated trade. However, wildlife continues to face myriad threats, including international trade—both legal and illegal.
CoP17—the largest ever in terms of number of delegates and agenda items—tackled an ambitious workload of species proposals and working documents to influence the treaty's future and the species it is supposed to protect. AWI was represented by wildlife attorney Tara Zuardo and wildlife biologist and veteran CITES expert D.J. Schubert to advocate for the strongest protections.
AWI worked with dozens of organizations within the Species Survival Network, a coalition of over 100 organizations concerned about wildlife trade. These collective efforts generated conservation victories for a number of species and strengthened the treaty itself. In addition, AWI bestowed the Clark R. Bavin Wildlife Law Enforcement Award on a number of deserving recipients who have excelled— often at great personal risk—in the enforcement of wildlife laws.
AWI worked hard to see science and conservation prevail over exploitation of global biodiversity for profit at this CoP.  The 17th CoP was an incredibly successful meeting for animals (and science), despite some losses endured during the two weeks. With almost all proposals ultimately being accepted this year, governments from around the world arguably chose to embrace the precautionary principle in their decision-making this year.
Below are updates provided by AWI during the course of the meeting.
---
Tuesday, September 27
Johannesburg, South Africa—The 17th meeting of the Conference of the Parties (CoP17) to the Convention on International Trade in Endangered Species of Wild Fauna and Flora (CITES) kicked off this week with the 67th meeting of the Standing Committee on September 23.
Standing Committee
One of the very first announcements made concerned commercial tiger farms, which breed tigers in order to meet the demand for trade in their parts and derivatives—teeth, claws, skins, etc.
Although some countries have historically claimed that the existence of these farms helps meet the demand for such products without compromising wild populations, AWI has consistently maintained that, in fact, not only do these farms increase the general desirability of tiger products and make enforcement efforts difficult—thus placing wild populations at risk—but they carry significant animal welfare implications, as the conditions in these farms are often abysmal.
Earlier this year, AWI and several other organizations released a letter demanding that countries such as Thailand, Vietnam, China, and Laos end tiger farming and trade. There are more than 200 tiger farms operating in these countries, housing between 7,000 and 8,000 tigers in captivity. Laos, in particular, has become a key transit hub for trade in the species, especially since it has some of the weakest laws and law enforcement.
Pursuant to this, on September 23, Sommad Pholsena, Laos' minister of natural resources and environment, opened the Standing Committee meeting with the announcement that Laos would seek to phase out tiger farms. While the announcement was welcomed enthusiastically by conservationists, as it could serve as an incentive for the other tiger-farming countries to follow suit,  Laos will arguably need to rely on more than just CITES measures if it ultimately plans to live up to this commitment; specifically, the minister will likely need international technical expertise and a sophisticated phase-out plan.
One of the main themes that has emerged this year is compliance. Standing Committee Chair Øystein Størkersen opened this CoP with the comment that compliance remains CITES' biggest hurdle, as 50 percent of the parties still do not meet basic requirements for complying with the treaty. A particular issue for the rest of the Standing Committee was whether countries had created and followed through on their National Ivory Action Plan (NIAP). These plans are to be developed to address high levels of elephant poaching and illicit ivory trafficking. They should detail specific measures that will be taken—such as legislation and enforcement efforts—and when they will be completed. The United States and others expressed concerns about compliance delays, as poaching levels remain dangerously high. While countries such as China and Vietnam were reported as having made progress, others—such as Malaysia, Uganda, and Tanzania—lag behind.
Decision-making mechanism (DMM) for a process of trade in ivory
One of the first votes taken during the start of the CoP concerned the decision-making mechanism (DMM) to establish a CITES-governed process for trade in ivory should such trade be sanctioned in the future. CITES has been debating the establishment of a DMM since 2007. Meanwhile, there has been a serious escalation in poaching and illegal ivory trade. In addition, the 2008 CITES one-off sales had a direct impact on the supply of illegal ivory.
AWI and allies have consistently maintained that further discussion of the DMM keeps the prospect of a legalized ivory trade alive and may even increase demand for such trade, stimulating additional poaching of elephants. The DMM was set to expire at CoP17, necessitating a vote in order for it to continue. However, the proposal made by Namibia, South Africa, and Zimbabwe to immediately adopt the DMM at this CoP was rejected by a strong majority, and the parties decisively rejected the idea of any further discussions on the topic by a vote of 76 to 20, essentially "killing" the DMM.
While this is a significant step toward finally shutting down discussions of a legal trade in ivory, many remain concerned that South Africa and Zimbabwe will propose a new process to CITES designed to resume international and domestic ivory trade. It is also important to note that although the DMM was defeated with a strong majority, the issue can be revived in the plenary sessions at the close of the meeting.
Trophy Hunting
Progress was also made on September 27 on the issue of trophy hunting. Hunting trophies have historically been exempt as "personal effects" under CITES, meaning that they are exempt from the requirements of Articles II, IV, and V, and can be exported without the requirement of a CITES permit or the requisite non-detriment and legal acquisition findings. Between 2005 and 2014, over 900 leopard trophies, 600 lion trophies, 1,100 elephant trophies, and 70 southern white rhino trophies were traded under the personal effects exemption.
However, this personal effects exemption has not been in keeping with the convention requirements: In order to qualify for the personal and household effects exemption, a trophy is supposed to be worn or included in personal baggage; yet hunting trophies are typically shipped as freight, often many months after the hunter has departed from the exporting country.
In an effort to close this loophole, the European Union introduced a working document recommending that the language allowing hunting trophies to be traded under the personal and household effects exemption be deleted. After reworking the language in order to address concerns from the United States and Canada, the document was supported by most of the countries that spoke, and the chair assigned the issue to a drafting group. The issue will resurface, and hopefully this working document will be accepted so that this exploitative loophole will finally close.
The conference heads into addressing species proposals—perhaps the most anticipated section of the conference—on Wednesday September 28. These proposals, will affect close to 500 species, including sharks, rays, African elephants, lions, pangolins, and the southern white rhino, as well as numerous reptile and amphibian species. As the biggest CoP to date, all eyes will be on Johannesburg, as parties and NGOs work toward renewed efforts to use CITES as a mechanism to help protect animals.
AWI's Totoaba/Vaquita Event
On September 25, AWI and the Environmental Investigation Agency (EIA) held a side event on the illegal harvest of the totoaba fish and its effect on the critically endangered vaquita porpoise. Vaquitas are caught as bycatch in the illegal totoaba fishery in the Gulf of California, driven by international demand for totoaba swim bladders. The panel highlighted EIA's latest report, Collateral Damage: How illegal trade in totoaba swim bladders is driving the vaquita to extinction. AWI's D.J. Schubert and other speakers explained the lucrative trade in these Appendix I-listed species, with swim bladders (known as "aquatic cocaine") largely exported to Asian markets, sometimes through the United States, because of their perceived medicinal value.
AWI and others are calling on Mexico to completely ban all fishing within the vaquita's habitat. Coordinated international action is needed to eliminate the illegal trade in totoaba and the consumer market in China. Among the many working documents to be addressed at CoP17, actions to combat wildlife trafficking (Doc. 27) directs the secretariat to undertake a study of domestic controls for species for which trade is predominantly illegal (possibly including totoaba) and for the Standing Committee to make recommendations to strengthen domestic controls. Doc. 74, as submitted by Mexico, recommends that parties confiscate illegal totoaba shipments, share information about illegal totoaba trade in their countries with Mexico, take domestic measures to discourage the illegal market, and develop recommendations to assist Mexico in implementing the provisions of CITES as applicable to totoaba. This document is a follow-up of Mexico's CITES Notification No. 2015/050 that urges parties to support conservation efforts by confiscating illegal totoaba shipments and taking domestic measures to discourage illegal trade.
---
Friday, September 30
Johannesburg, South Africa– CITES meetings this week went well for animals, as there were significant decisions made to list or uplist several species that are on the brink of disappearing due to international trade.
Pangolin
On Wednesday, September 28, representatives from more than 100 countries voted to place all pangolin species (Indian, Philippine, Sunda, Chinese, black-bellied, white-bellied, giant ground, and Temminck's) on Appendix I, effectively banning all commercial trade in the animals and their parts and products.
While this is a huge step for these shy, scaly creatures, unfortunately, it isn't an automatic guarantee that their populations will be able to recover. Even with a complete trade ban in place, enforcement is still lacking. National legislation and compliance issues are ongoing themes when it comes to CITES; if countries do not pass their own legislation implementing what has been decided at the CoP, it's difficult for these animals to get the protections they need.  In fact, much of the trade in pangolins—more than 1 million traded in the last 15 or so years, mostly to feed demand in Asian countries—has been illegal under CITES for years. The animals were already listed on Appendix II, but they were often traded without the required paperwork, especially through hub countries such as Laos. Trade in this highly trafficked mammal sometimes overlaps with the work of poachers who are already illegally trading in elephant ivory.
Barbary Macaque
There was overwhelming support to provide the highest level of protection to Barbary macaques on Wednesday by voting to uplist the species from Appendix II to I. The estimated total population of Barbary macaques has declined by approximately 50 percent over the last 24 years because of removals from the wild to supply European pet markets and for use as props for photos. In fact, these monkeys remain the most seized CITES mammals in the European Union, accounting for 25 percent of the total live mammal seizures. Meanwhile, new markets have emerged in Serbia, the Russian Federation, and Ukraine. The uplisting will help protect them from poaching, as well as help range countries such as Morocco and Algeria strengthen their national legislation and assign higher penalties for trade violations. 
Western Tur
Ranging in Azerbaijan, Georgia, and the Russian Federation, the population of Western Tur has declined by more than 50 percent over the past 21 years, primarily due to poaching, but also legal trophy hunting. This week, the species was placed on Appendix II with a zero quota for wild-taken individuals exported for commercial purposes or as hunting trophies. This will help ensure that international trade does not further threaten their survival.
Peregrine Falcon
Peregrine falcons—highly valued in trade for falconry purposes—were kept on Appendix I. Although distributed in over 200 countries and territories, the impacts of captures for falconry are still generally unknown, and the necessary precautionary measures are still not in place in some countries, indicating that the species is not yet ready to be transferred to Appendix II.
Seahorses
Thailand—the world's biggest exporter of seahorses—announced this week that it would be suspending trade due to concern over threats to wild populations. Used medicinally in countries such as Taiwan, China, and Hong Kong, they are also traded for use in aquariums in North America and Europe. CITES has also suspended seahorse trade by Senegal, Guinea, and Vietnam because these countries failed to meet the legal requirements of the treaty.
Losses
Unfortunately, a proposal to remove wood bison from Appendix II, as submitted by Canada, was also passed this week. Exports from Canada include live wild specimens to the Russian Federation and the United States, in part to be sport hunted. With a historic decline of close to 96 percent, these animals are still very much in danger due to disease, severe weather, and, potentially, trade.
Another proposal submitted by Canada to transfer Florida panthers and eastern cougars from Appendix I to II passed this week as well. The proposal itself perplexed many conservationists, as wild populations are still very small and nearly extinct in the case of the eastern cougar. In recent years, countries have not sought to trade in either of the subspecies; AWI and others are hoping that a transfer to Appendix II does not change that, as the United States has committed to continuing protection for these big cats.
Cape mountain zebras were also downlisted from Appendix I to II, opening the species up to trophy hunting even though they are still vulnerable and there were once only 80 in the 1950s due to uncontrolled hunting. Now there are estimated to be less than 5,000.
Other Important Decisions
A resolution titled "Prohibiting, Preventing and Countering Corruption-Facilitating Activities Conducted in Violation of the Convention" was also passed on Wednesday, urging parties to adopt measures to prohibit, prevent, detect, and counter instances of corruption, particularly within CITES implementation and enforcement authorities. By involving the CITES secretariat, the resolution helps ensure that the parties actively incorporate the issue into their anti-trafficking work and national legislation, adopting appropriate penalties for activities that are in violation of the convention.
All 183 parties also committed themselves to wiping out the illegal trade of wildlife online, promising to commit to more cohesive counter-offensives against wildlife cybercriminals in an effort to save wildlife. Wildlife cybercrime has emerged to be a serious threat to the international trade of endangered species: for example, one report found more than 30,000 endangered animals—as well as their parts and products—available for purchase online in just one six-week period. As a result of this decision, countries will now benefit from Interpol's efforts to bring the enforcement community together, as well as a workshop designed to help them review their national legislation on wildlife cybercrime.
Furthermore, the working document that was introduced by the European Union on trophy hunting has been recommended to the plenary, so we are one step closer to halting this exploitative practice. Next week more important species are on the agenda, including rhinos, lions, and sharks. AWI will continue advocating for these animals, so stay tuned. 
On September 29th, AWI assisted the United States in hosting an event on chambered nautiluses, which may be placed on Appendix II this coming week. The species is long-lived, late-maturing, and produces few eggs annually, making them susceptible to overexploitation in their native Indo-Pacific waters. More than 900,000 nautilus products were imported into the United States alone between 2005 and 2014, with markets existing worldwide, where they are mostly sold as decorations or jewelry.
---
Monday, October 3
On October 2 and 3 at the 17th CITES CoP, huge strides were made on behalf of some species, while for others, the nations of the world took only baby steps, or failed to move forward at all during our final week here in Johannesburg.
Vicuna
The vicuna—a wild South America camelid that lives in the Andes and is often poached for its valuable fine wool—was the subject of a CoP proposal to better mark and identify products made from its wool. Over 5,000 vicuna have been illegally killed for their wool over the past eight years alone. A proposal introduced by Peru to better implement the use of the vicuna brand to annotate country of origin as well as country of processing, so that the use of vicuna wool obtained from poaching would be monitored and controlled in international trade was agreed to this week. The hope is that this measure will help improve recognition and traceability of the animal's hair fibers and clarify marking requirements for handicrafts, helping to ensure that products from poached vicunas are not laundered into illegal international trade.
African Lion
The parties took a small step toward protection of lions. A bigger step—the proposal to transfer all African populations from Appendix II to I put forth by Chad, Cote d'Ivoire, Gabon, Guinea, Mali, Mauritania, Niger, Nigeria, and Togo—was not adopted. Instead, countries reached a compromise, voting to ban all commercial trade in wild lion bones, claws, and skeletons, while all African populations remain on Appendix II. In addition, as part of the agreement, South Africa—known for its captive breeding practices—will be subject to an export quota for trade in parts coming from captive-bred lions, and a study of the bone trade will be completed so that the issue is tracked and addressed at a future CoP. Unfortunately, the export of lion trophies remains legal.
African Elephant
Proposals from Namibia and Zimbabwe to remove all CITES restrictions on regular, commercial international trade in government-owned and privately-held ivory from these countries were both defeated.  If the proposals had passed, they would have also removed all CITES restrictions on international commercial trade in live elephants from both countries, allowing wild-caught elephants to be shipped to inappropriate and unacceptable destinations. Passage of these proposals would have escalated the current poaching crisis.
A beneficial proposal to include all African elephant populations on Appendix I (by transferring populations in Botswana, Namibia, South Africa, and Zimbabwe from Appendix II to I) failed by nine votes, however, in large part due to the 28 countries of the European Union voting against it.
African Grey Parrot
In a huge victory for African grey parrots, countries voted 95 to 35 on Sunday to transfer the birds from Appendix II to I, effectively banning international trade in one of the most heavily traded of all CITES-listed birds. The birds are victims of massive trapping: between 2 and 3 million have been taken from the wild and exported since 1975, many dying from the abysmal conditions in which they are kept prior to being exported. However, it is important to note that captive-bred birds will still be allowed in trade as long as they originate in breeding facilities that are registered with CITES.  
Southern White Rhinoceros
A proposal failed that would have amended the Appendix II listing of Swaziland's southern white rhinoceros population and allowed a limited trade in white rhino horn collected under certain conditions. Had it passed, it would have encouraged rhino horn consumption and undermined international and domestic bans on rhino horn trade, as well as enforcement efforts.
Reptiles and Amphibians
Crocodiles did not fare so well this year at the CoP: a proposal to transfer a population of American crocodile from Columbia's Cispata Bay region from Appendix I to Appendix II passed, creating a split-listing within the country that will create enforcement difficulties. In addition, CITES removed restrictions pertaining to wild specimens of Mexico's population of Morelet's crocodile, effectively allowing the wild-caught animals to be traded for commercial purposes. Mexico has already been exporting thousands of products from captive-bred sources each year; this decision now places the wild population at risk of intermingling with that trade.
Malaysia's proposal to transfer their population of saltwater crocodiles in from Appendix I to II also passed, allowing wild harvest from the state of Sarawak, but with a zero quota for wild specimens from other Malaysian states. By downlisting the crocodiles to Appendix II and failing to set a zero quota, CITES has now effectively allowed crocodiles in Sarawak to be culled for commercial use.
The many lizard proposals did well this year, with all of the various species being placed either on Appendix I or II due to the severe threats they face from the pet trade. Arboreal alligator lizards—endemic to Guatemala, El Salvador, Honduras, and Mexico—were all placed on Appendix I or II. African pygmy chameleons, the Masobe gecko, and the Earless monitor lizard were included on Appendix II. The Psychedelic rock gecko, Turquoise dwarf gecko, and Crocodile lizard were all placed on Appendix I.
Sharks and Rays
Facing the highest risk of extinction of all pelagic sharks, thresher sharks (A. superciliosus) were placed on Appendix II under Article II.2(a) (with all other Alopias spp. Under Article II.2(b)). Silky sharks—found worldwide in tropical oceanic and coastal waters—were also placed on Appendix II. Devil rays (M. tarapacana and M. japonica) were also placed on Appendix II under Article II.2(a), with all other Mobula spp. placed under Article 11.2(b). The listing of each of these species will help complement fisheries management measures and help curb overfishing and illegal and unregulated fishing of these animals.
Ornamental Fish
The EU withdrew its proposal to list the Banggai cardinalfish—an ornamental species that AWI has been working hard to list under CITES since 2007—on Appendix II in exchange for Indonesia agreeing to several draft decisions concerning reporting progress on conserving the Banggai to the Animals Committee and the secretariat. This is a huge loss, as the same proposal was withdrawn at CoP14, with Indonesia making a commitment to sustainable management of the species, but failing to follow through on this commitment. However, the Clarion angelfish—another popular ornamental fish threatened by trade—was accepted for inclusion into Appendix II.
Helmeted Hornbill
On Sunday, the CITES parties adopted a strong decision calling for urgently needed conservation and law enforcement measures—as well as stricter enforcement efforts around the world—in order to prevent the extinction of the helmeted hornbill, a bird that lives in the tropical forests of Indonesia, Malaysia, Brunei Darussalam, Thailand, and Myanmar, and is ruthlessly hunted for its "red ivory" beak. Although already listed on Appendix I, the animal has nonetheless faced rampant poaching as a result of increasing demand for its hornbill "casques" (or red beaks), as well as hunting for its wings and tail feathers.
The Call to Close Domestic Ivory Markets
On Sunday, delegates at the convention called for a closure of all domestic ivory markets in an effort to end the elephant poaching crisis. Although international ivory markets have been closed since 1989, domestic ivory markets have continued to create a significant opportunity for the laundering of illegal ivory in countries around the world, mostly due to high demand in China. Marking the first time CITES has intervened in domestic ivory markets, the decision called on countries that still have a legal domestic ivory market to take all necessary steps (legislative, regulatory, and enforcement-related) to close these markets.
As we enter the last few days of the conference, it is important to note that many of the decisions made still await formal adoption during the plenary session, which is scheduled to take place toward the close of the conference. During this time, any party can open up a decision previously made—or put forth an amended proposal related to a decision made—to a new vote if it acquires the required support. AWI and others will work to see that all decisions taken on behalf of animal protection remain strong.
Other listings in short
Ashe's bush viper and Kenyan horned viper on Appendix II
All proposed softshell turtles on Appendix II
A transfer for Tomato frog from Appendix I to II
The inclusion of the False tomato frog and Antsouhy tomato frog on Appendix II
The inclusion of the Marbled rain frog and Burrowing frog on Appendix II
The inclusion of the Titicaca water frog on Appendix I
The inclusion of the Hong Kong warty newt on Appendix II
Nautilids on Appendix II
Cuban snails on Appendix I
---
Wednesday, October 5
As the 17th CoP came to a close, almost everyone in attendance agreed that it was an incredibly successful CoP for animals (and science), despite some losses endured during these last two weeks. All species proposals were wrapped up Monday in Committee I, one of the two concurrent committees where discussions and decisions take place before being forward to a plenary session for approval. The remaining two days of the conference, AWI and other organizations worked to ensure that the decisions made on behalf of animal protection were not opened up to a vote during the plenary, when countries have a tendency to be empowered to re-open decisions and call for a new vote." With almost all pro-animal proposals ultimately being accepted this year, governments from around the world arguably chose to embrace the precautionary principle in their decision making.
Falcons and Parrots Stay Listed on Appendix I
The decisions to keep peregrine falcons on Appendix I and to list African grey parrots on Appendix I were of utmost concern to the conservation and animal welfare organizations in attendance, given rumors that opposing parties were lobbying to amend these decisions. Sure enough, on Tuesday afternoon, Kuwait moved to reopen the decision to keep peregrine falcons on Appendix I. After outreach by AWI and SSN, a majority of the parties voted not to open up the decision to a vote, keeping peregrine falcons listed on Appendix I.
African grey parrots were also targeted during the plenary, as the delegate from Qatar moved to reopen the decision to transfer the birds from Appendix II to I. Fortunately, as was the case with the peregrine falcon, a majority of the parties voted against opening up this decision, keeping African grey parrots protected under Appendix I. However, Qatar proceeded to announce that it would be taking a reservation, meaning that any transactions involving wild African grey parrots would not require a permit from or into Qatar. A permit from the importing or exporting country is still required if that country is a CITES signatory. If Qatar takes a reservation with regard to African grey parrots, it will be treated as a nonparty state by other signatories with respect to trade in that species.
For every other decision, the plenary moved quickly, with no party moving to open up any decision that had been made during the committee meetings.
United States Disappoints on African Elephants
Many are, understandably, frustrated that the United States (represented by officials from the US Fish and Wildlife Service) voted against the proposal to move all African elephants from Appendix II to I. The US delegation  justified its vote by saying it feared that if all African elephants were listed on Appendix I, countries that wanted to trade in and buy ivory could all take reservations, which would omit oversight by CITES.
However, this justification does not hold water: It is unlikely that ivory-importing countries like China and Japan would have taken reservations, given that that doing so would draw too much negative international attention. If ivory-exporting countries such as Namibia, Zimbabwe, and South Africa took reservations, without an importing country available, they wouldn't have an opportunity to sell the ivory. The United States is the depository government of CITES and, on principle alone, it should have voted yes on listing all African elephants on Appendix I.
CoP 17 Opens CITES Up to Animal Welfare Dialogue
Two working documents that were addressed at this CoP, in particular, provided some hope for those working within CITES to address animal welfare issues. First, a draft resolution on the disposal of illegally traded and confiscated specimens of CITES-listed species was approved. The resolution instructs parties to take appropriate measures to provide for the confiscation or return to the country of export, a rescue center, or other such place as the Management Authority deems appropriate and consistent with the purposes of the convention.
In addition, the debate on live trade in elephants has resulted in revisions to Resolution Conf. 11.20 regarding what can be considered an "appropriate and acceptable destination," instructing the Animals Committee to develop specific guidelines on what "appropriate and acceptable" and "suitably equipped" mean, specifically. This is a huge step forward; AWI and other organizations will continue to engage in this process and any related working groups formed in order to influence that guidance.
The next major CITES event is the Animals Committee meeting, which will take place from July 24 - August 3, 2017. Compliance will continue to be an important theme for the treaty and anything accepted at CoP17; the protection of animals that are subject to trade ultimately depends upon countries implementing and enforcing the decisions made during these last two weeks.
Bavin Awards
On Monday evening, AWI presented several wildlife law enforcement champions with the Clark R. Bavin Wildlife Law Enforcement Award. This prestigious award recognizes individuals, organizations, and agencies that have demonstrated excellence in combating wildlife crime. More about the 2016 winners can be found here.