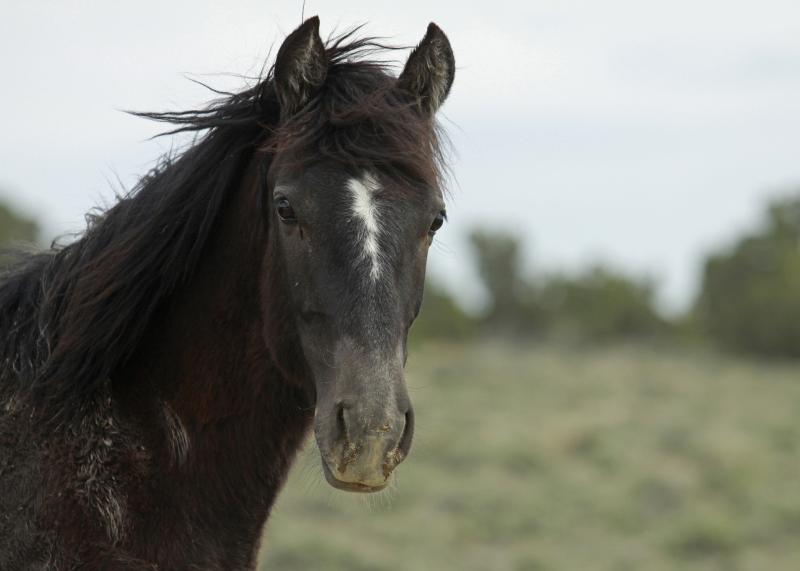 Bill will fund the federal government through September 30, 2015
On Saturday, Congress approved its Fiscal Year 2015 $1.1 trillion spending bill. Within the 1,603-page piece of legislation, which will fund the federal government through September 30, 2015, federal lawmakers included provisions that can be marked as both triumphs and setbacks for wild and domestic animals. The bill now makes its way to President Obama for his signature into law.
"We commend Rep. Jim Moran (D-VA) and Senator Mary Landrieu (D-LA) and many of their colleagues for their commitment to ensure positive provisions were included in the spending bill," said Cathy Liss, president of the Animal Welfare Institute. "Although some negative provisions were approved (despite strong opposition), federal lawmakers have incorporated important measures in this bill that will contribute to the welfare of animals in the coming year."
Triumphs
Horse Slaughter Defund:
Congress has once again approved language blocking the US Department of Agriculture from spending taxpayer dollars to inspect horse slaughter plants, thus effectively preventing these facilities from operating. On this effort in particular, AWI worked closely with leaders in the House and Senate to ensure this language was approved by both the House and Senate Appropriations Committees earlier this year.
Funding for Service Dog Program:
The bill includes $1 million in funding to improve the lives of wounded warriors through better access to service dogs. The funds will support, on a pilot-program basis, Rep. Jim McGovern's (D-MA) proposed competitive grants program. Rep. McGovern's program will aim to assist nonprofit organizations that train and place service dogs, often rescued from local shelters, with military members and veterans who have certain physical and mental health needs, including post-traumatic stress disorder. 
Continued Progress for Wild Horses:
The bill includes two provisions related to wild horses. One provision encourages the Bureau of Land Management to consider new and more humane methods of wild horse population management, as set forth in the 2013 National Academy of Sciences study. The other provision includes language that continues a ban on the killing of healthy, unadopted wild horses and burros.
Setbacks
Lead Ammunition Provision:
This provision eliminated the Environmental Protection Agency's authority under the Toxic Substances Control Act, or any other laws, to regulate hazardous substances—including lead, a dangerous neurotoxin—released by ammunition and sport-fishing waste.
Sage-Grouse Provision:
The spending bill shuts off scientific practices established in the Endangered Species Act (ESA) by blocking any federal funds going toward determining whether the Gunnison sage grouse or greater sage grouse—two species of bird native to the western United States—would be eligible for listing under the ESA. (However, the bill does allocate $15,000,000 to the Bureau of Land Management for sage-grouse conservation.)