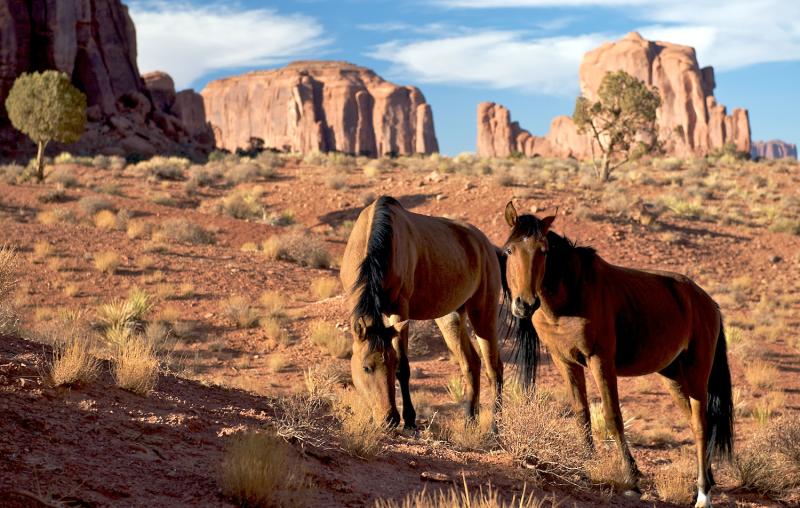 Washington, DC—Two and a half months after the start of the 2016 fiscal year and after several short-term extensions, the US Congress released early this morning the federal budget funding the government through September 30, 2016. The President is expected to sign the measure once approved by Congress. The Animal Welfare Institute (AWI) worked to ensure key animal welfare measures remained in the massive $1.1 trillion annual spending bill and fought against those harmful to animals and their habitats.
Critical animal protection measures encompassed in the spending bill include:
$80 million to combat the transnational threat of wildlife poaching and trafficking;
language defunding horse slaughter plant inspections by the United States Department of Agriculture (USDA); without federally funded inspections, plants are prevented from opening for another year;
a prohibition on sending federally protected wild horses to slaughter;
a prohibition on funding the issuing of licenses to Class B dealers who sell random source dogs and cats for use in laboratories; and 
a restriction on funding to the USDA's Agricultural Research Service until it ensures its animal care policies are up-to-date and it has functioning Institutional Animal Care and Use Committees at each facility conducting animal research.

While numerous important provisions were included in the government spending bill, it also contained a detrimental rider aimed at undermining wildlife protections for sage grouse. However, AWI is pleased to report that earlier attempts by lawmakers to insert language that would have severely impeded the US Fish and Wildlife Service's ability to crack down on the illegal ivory trade and address the elephant poaching crisis, as well as a rider to remove wolves from the Endangered Species Act and allow more populations to be hunted and trapped for sport, were ultimately not included in the final spending package.
AWI commends the many legislators in both the House and Senate who fought for improved animal welfare and against the inclusion of controversial riders, which would not have passed on their own without being inserted into this must-pass legislation.
###
Media Contact
Amey Owen, (202)-446-2128, amey@awionline.org