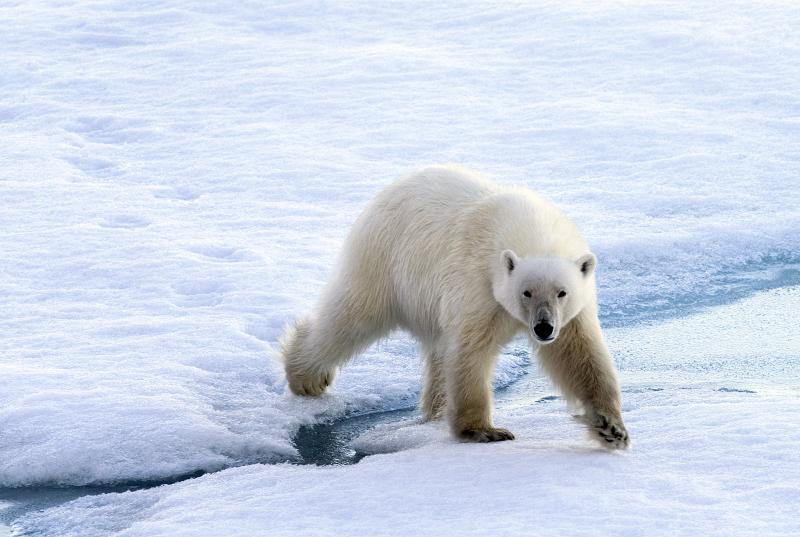 Award Recognizes, Funds Researchers Creating Solutions for Human-Wildlife Conflicts
Washington, DC—The Animal Welfare Institute (AWI) announced today the winners of its annual Christine Stevens Wildlife Award. Established in 2006, the Christine Stevens Wildlife Award provides grants of up to $10,000 to help fund innovative strategies for humane, non-lethal wildlife conflict management and study.
"It is our pleasure to provide support for scientific endeavors that seek to address conflicts between humans and wildlife in a manner that do not require the suffering and death of animals," said Cathy Liss, president of AWI. "We will follow the recipients' work with keen interest."
The 2015 Christine Stevens Wildlife Award grant winners are as follows:
Dr. Brian Darby of the University of North Dakota for new research on non-invasive methods to monitor polar bears.
Pieter Folkens of the Alaska Whale Foundation for developing a new and less invasive method to free entangled whales.
Kristine Inman of the Wildlife Conservation Society for research to create and test wildlife-friendly fencing.
Dr. Mary Beth Manjerovic of the Lincoln Park Zoo for new research on non-invasive methods to monitor amphibian health and stress.
Dr. Christine Sheppard of the American Bird Conservancy for developing a new method to test glass samples to reduce bird collisions.

A grant program named in honor of AWI's late founder and president for over 50 years, the Christine Stevens Wildlife Award was created to honor Stevens' legacy and inspire a new generation of compassionate wildlife scientists, managers and advocates. For over half a century, Stevens dedicated her life to reducing animal suffering both here and abroad. She founded AWI in 1951 to end the cruel treatment of animals in experimental laboratories. Inevitably, her work expanded to take on other animal welfare causes, including preventing animal extinctions and reforming methods used to raise animals for food, banning steel-jaw leghold traps, ending commercial whaling, and much more.
For more information about the Christine Stevens Wildlife Award and this year's winners, please visit https://awionline.org/content/christine-stevens-wildlife-awards.
###
Media Contact:
Amey Owen, AWI, amey@awionline.org, (202) 446-2128