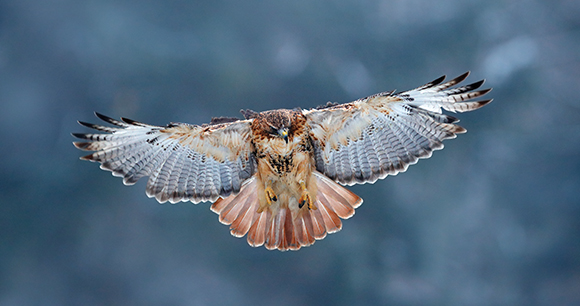 Since 2007, the Christine Stevens Wildlife Award, named after AWI's late founder and long-time president, has provided over $900,000 in grants in total to over 85 award recipients to support innovative research to humanely study wildlife and mitigate wildlife conflicts. In 2021, nine new award recipients were selected: 
Cody Aylward of University of California, Davis to develop and implement a novel, noninvasive genetic survey of the endangered salt marsh harvest mouse.
Dr. Zoe Hanley of Defenders of Wildlife to test and evaluate advanced radio-activated guard box technology to deter gray wolves from killing livestock in select western states. 
Dr. Karen Herman of Sky Mountain Wild Horse Sanctuary to evaluate refined PZP-22 fertility control vaccines for wild horses in New Mexico's Carson National Forest to help develop a minimally invasive, sustainable herd management plan. 
Dr. Aerin Jacob of Yellowstone to Yukon Conservation Initiative to measure the effects of winter recreation on at-risk species, including wolverines and grizzly bears, in the Canadian Rockies.
Dr. Susan McRae of East Carolina University to use noninvasive monitoring techniques, including infrared trail cameras and environmental DNA from soil and water samples, to improve the conservation of threatened eastern black rails in North Carolina.
Dr. Maureen Murray of Cummings School of Veterinary Medicine at Tufts University to investigate rodenticide exposure among red-tailed hawks, with broader implications for other birds of prey.
Dr. Beth Brady of Mote Marine Laboratory to use novel technologies, including aerial drones and acoustic recordings, to investigate the impact of tour boats on Antillean manatees in Mexico's Sian Ka'an Biosphere Reserve.
Dr. Tracey Tuberville of University of Georgia's Savannah River Ecology Laboratory to evaluate the suitability of repatriating Eastern box turtles recovered from the illegal wildlife trade back into the wild.
Dr. Jessica Castillo Vardaro of San Jose State University to assess the vulnerability of the American pika to various threats, including climate change and livestock grazing, through genetic analysis of their fecal pellets.