by Caroline A. Griffin, Esq., AWI Board of Directors
We have borne witness to the devastating effects of COVID-19, which is wreaking havoc throughout the United States and across the globe. While our attention has been focused on protecting human health, companion animals have also fallen victim to the pandemic, as shelter and animal control services have been slashed. Moreover, shelters potentially face a catastrophic number of animal surrenders in the coming months, given the economic hardship on millions of people. Fortunately, we can take steps now to avert the euthanasia of healthy dogs and cats due to lack of space.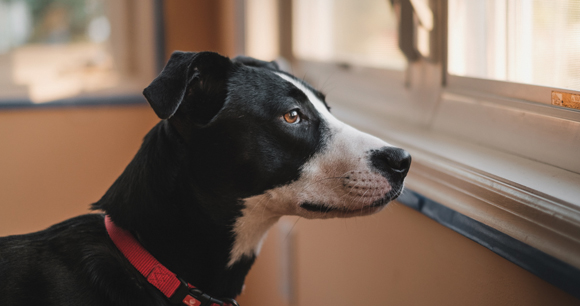 Municipal and other open admission shelters are bearing the brunt of the COVID-19 pandemic. Unlike private shelters that pick and choose the animals in their care—and can even close their doors during the pandemic—open admission shelters cannot turn animals away. In addition to accepting animals from the public, these shelters work with local animal control agencies to care for the many lost, stray, abandoned, neglected, and abused animals in our communities. While abused animals will continue to be protected, many other services have been suspended.
The National Animal Care & Control Association (NACA) has issued a series of statements providing guidance during these unprecedented times, clarifying which services are "essential" and should be continued during the pandemic. These include responding to calls for injured or sick stray animals, cruelty and neglect complaints, and dangerous and aggressive dog complaints. 
In an effort to contain the virus, NACA has recommended, however, that animal control officers suspend all non-emergency services, such as leash law and licensing complaints and barking and nuisance complaints. Moreover, because many shelters are operating as disaster/emergency response centers, NACA has also recommended that animal control officers discontinue non-emergency intake and even return pets to the field instead of impounding them. These cutbacks will impose significantly greater responsibility on members of the public to care for the stray and homeless animals in their communities.
Compounding the problem further, most animal shelters have shut down their spay/neuter clinics in response to a request from the surgeon general that all non-essential surgeries for humans and animals be suspended to contain the virus and preserve personal protective equipment. NACA and prominent veterinary shelter medicine programs across the country have endorsed this recommendation. As Dr. Julie Levy of Maddie's Shelter Medicine Program has noted, treatment should be limited to those conditions that are "life-threatening, rapidly deteriorating, may cause permanent dysfunction, or relieve suffering." Tragically, spay and neuter services for pets, shelter animals, or TNR (trap-neuter-return) are not considered essential services.
Many private veterinary clinics have similarly suspended routine spay/neuter surgeries in response to statewide executive orders, leaving community cat caretakers without any resources to spay and neuter free-roaming cats during the height of "kitten season," when shelters face their highest intake.
Though the situation is dire, there are many ways we can help. While shelters are in urgent need of financial support, nonmonetary assistance is equally important. Many people have fostered—and even adopted—animals while working at home, thereby alleviating the workload of shelters while they operate on skeletal staffs. Fostering also creates a critical cushion for shelters when intake spikes and provides physical and emotional benefits to foster families, particularly during a time of great uncertainty and isolation. Shelters have implemented creative social distancing protocols, utilizing technology such as Facetime, to introduce shelter animals to potential fosters. Individuals interested in fostering should contact their local shelter directly or visit www.stayhomeandfoster.org, a national initiative sponsored by GreaterGood, which pairs people with shelters and rescues in their area.
Finally, we can help stem the tide of future animal surrenders by donating food and supplies to those on the brink of losing their animals due to economic hardship. Many shelters maintain food pantries for the public and accept unopened food, cat litter, and supplies that are distributed to those in need (some shelters publish "wish lists" of items on their website). AWI is doing what we can to help (see below).
People who work and volunteer for animal organizations see the worst and best of humanity. The current crisis reminds us that we are not only connected to each other, but to every living being. Most of us feel overwhelmed and powerless by this pandemic, but we can each take steps to preserve the human-animal bond at a time when we need it most. It is within our power to save the lives of countless animals and we must act now before it is too late.
AWI Supporters Step Up for Animal Shelters
As detailed in the article above, animal shelters are facing extra hardships in their efforts to provide services during the COVID-19 pandemic. AWI is doing what we can to help in these unprecedented circumstances. We are providing emergency financial assistance to shelters and services across the country to ensure that they can continue to provide food, medicine, and other essential supplies for the animals in their communities. We also called on our supporters for help. This year, on "Giving Tuesday Now"—a worldwide day of charity modeled after Giving Tuesday in November—AWI committed to donating 100 percent of funds raised to food banks for companion animals in areas particularly hard hit by the virus and its economic impacts. People responded in a big way. Many thanks to these compassionate individuals, whose generous contributions are helping to feed companion animals in need.