Two of the 117th Congress's final pieces of legislation that made it into law included many provisions affecting animals—both positively and negatively. The National Defense Authorization Act included provisions banning the domestic sale of shark fins, improving the Marine Mammal Health and Stranding Response Program to help sick and injured marine mammals, and establishing grant programs to combat ocean noise, pollution, and vessel traffic injurious to marine mammals.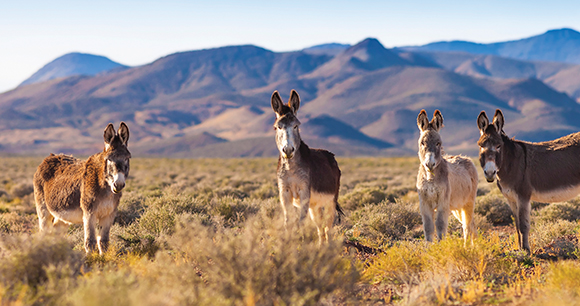 The Consolidated Appropriations Act, an omnibus spending bill needed to fund the federal government for the rest of fiscal year 2023, continues long-standing prohibitions on licensing Class B dealers who sell "random source" dogs and cats for use in laboratories and on the operation of horse slaughter facilities on US soil. It provides $3 million for the grant program to assist domestic violence survivors and their pets, $4 million for Horse Protection Act enforcement, and $11 million for humane fertility control methods to keep wild horses and burros on the range. 
The omnibus also directs the US Department of Agriculture to (1) provide training to Food Safety and Inspection Service personnel in humane handling regulations, (2) reissue a proposed rulemaking related to the care and handling of marine mammals, (3) reform its process for approving animal-raising claims, and (4) report on its monitoring for COVID-19 infection on mink farms. It directs the US Fish and Wildlife Service to review Trump-era trophy hunting policies. The bill also fully incorporates the Driftnet Modernization and Bycatch Reduction Act, which will phase out large mesh drift gillnets in federal waters off the coast of California. 
Unfortunately, insufficient funding was included to address the backlog of endangered species listing decisions, and a last-minute decision gave the lobster fishing industry six more years to avoid taking key conservation steps aimed at preventing North Atlantic right whales from becoming entangled in fishing gear, vastly diminishing the chances for this critically endangered whale to avoid extinction.