AWI is suing the Bureau of Land Management after the agency finalized a management plan to eliminate millions of acres of federally designated habitat for wild horses in Wyoming. The suit was filed in the US District Court for the District of Wyoming on May 10 by public interest law firm Eubanks & Associates on behalf of AWI and co-plaintiffs the American Wild Horse Campaign and Western Watersheds Project.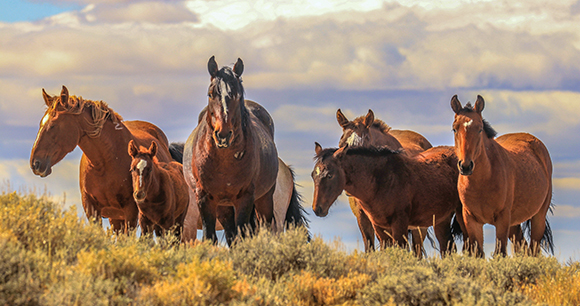 The BLM management plan comes on the heels of the largest roundup of wild horses in US history, in which the agency removed over 3,500 mustangs from Wyoming despite these horses being popular tourist draws. The BLM is eliminating established herd management areas (HMAs) in response to pressure from a livestock grazing association. It is doing so even though it acknowledges that the HMAs offer adequate forage, water, and other resources to maintain a healthy and stable population of horses.
The BLM's unwarranted action would further decimate the state's wild horse population and set a dangerous precedent whereby wild horses could be removed whenever they prove inconvenient to the agency or to private special interests.