The Biden administration announced in June that it would suspend all leases and leasing activities in the Arctic National Wildlife Refuge (ANWR) until it completes a comprehensive environmental review of the program under the National Environmental Policy Act (NEPA). According to the Department of the Interior, the review is necessary to address legal deficiencies in the previous administration's NEPA analysis of the program.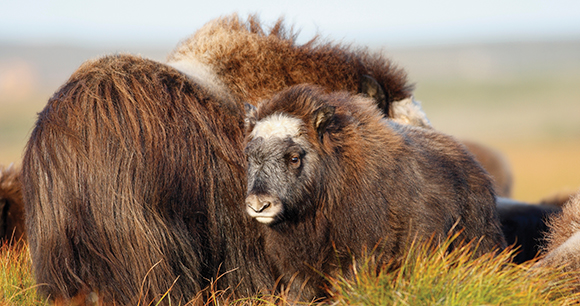 Animal protection, environmental, and Indigenous groups praised the announcement. For decades, they have opposed opening ANWR to oil and gas drilling because doing so would increase greenhouse gas emissions, risk oil spills, and destroy crucial wildlife habitat. Despite this longstanding opposition, in 2017 Congress established, for the first time, an oil and gas leasing program within ANWR's coastal plain—an area known as "America's Serengeti" for its wildness and the diversity of species that it supports, including polar bears, caribou, and vast numbers of migratory birds. The coastal plain is also sacred to Indigenous groups such as the Gwich'in people, who have relied on the area's migratory Porcupine caribou herd for millennia.
In its final days, the Trump administration conducted the first lease sale under the program. The sale fell flat, attracting only three bidders—the State of Alaska and two small oil companies—and selling only half the tracts offered, generating just a fraction of expected revenue. Such a lack of industry interest, along with the coastal plain's tremendous biodiversity and central importance to Alaska Native people, make an obvious case for protecting, not developing, this remarkable place.