Since the Animal Welfare Institute Scholarship program was initiated three years ago, we have awarded scholarships of $2,000 each to 36 deserving students. Happily, we have remained in contact with several of the recipients as they continue their education, and they have kindly kept us in the loop regarding their experiences. They have shared their excitement at finding fulfilling extracurricular opportunities to work with animals, spoken of the challenges of learning during COVID, and provided sage advice for others seeking a career working to improve the lives of animals. One student recommends thoroughly exploring all the animal-related career options available. "Although veterinary medicine is an amazing field, there are so many other ways to get involved with animals." Another suggests beginning to network while still in high school—even if it seems a little daunting. "Ask for a shadowing opportunity, ask for a tour, ask to have a chat about the person of interest's career." We are pleased to continue the scholarship another year and to continue building relationships with dedicated students.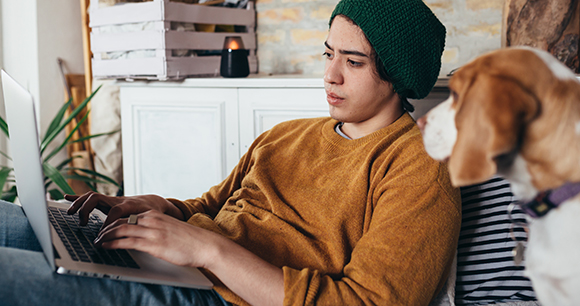 Now through February 18, 2023, high school seniors with a demonstrated commitment to improving the lives of animals, and a desire to do so through college and beyond, can apply for an Animal Welfare Institute Scholarship. This year, scholarship recipients will be awarded $3,000. Scholarship funds may be used for tuition, on-campus room and board, textbooks, student fees, or other education-related expenses for fall 2023. Applicants are asked to share their goals and express their views on important animal welfare issues and must provide two letters of recommendation—one from an academic source and one from someone who can verify the applicant's activities to date on behalf of animals. Click here to apply. 
AWI acknowledges the value of increased diversity in the animal welfare field. BIPOC students are strongly encouraged to apply.