When the Humane Education Network (HENNET) was founded in the 1970s, young animal activists didn't have online petitions and social media to connect and quickly spread awareness. They collected signatures in front of grocery stores, and used "telephone trees" to pass important information to members—one phone call at a time. Even by 1990, when the "A Voice for Animals" student essay contest was launched, entries were submitted via mail. Jenness Hobart, who currently manages the contest for HENNET, recalls that they would receive around 60 of these paper submissions, which then had to be mailed to and scored by each of the contest judges in turn.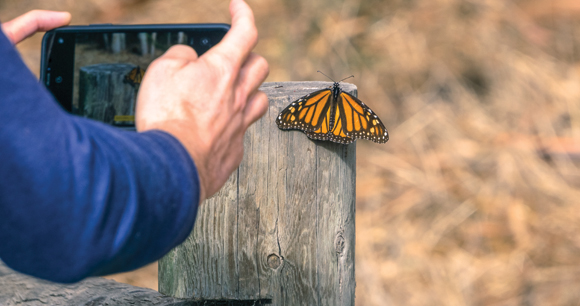 Thirty years later, the contest—which has been online since 1995 and is now cosponsored by AWI—receives hundreds of entries covering welfare issues related to marine life, terrestrial wildlife, farm animals, and companion animals. Regardless of the subject matter, students are encouraged not only to write about and raise awareness of important welfare issues, but also to be active participants in protecting animals and alleviating animal suffering. 
In recognition of the 30th anniversary of the contest, a separate prize category has been added for those wishing to examine how treatment of animals has improved—or where progress has stalled—over the three decades since the contest opened. One thing that has not changed in 30 years is the hope and optimism of the younger generation that they can make a difference in the lives of animals.
So spread the word: The 2020 " A Voice for Animals" contest is now open for entries through May 31. Students ages 14–18 are eligible to enter. Visit www.hennet.org to see instructions on how to enter and view entries from past winners.