Action
No action needed at this time.
Update
On Saturday, November 21, New York's Governor Cuomo, sounded the death knell for mute swans. This is the second time that the Governor has ignored the legislature and his constituency in the state, by opposing legislation (S1555/A3675) to prioritize non-lethal solutions for addressing mute swan management issues. Instead, the Department of Environmental Conservation can proceed with its plan to kill many of the 2,200 mute swans living in the state.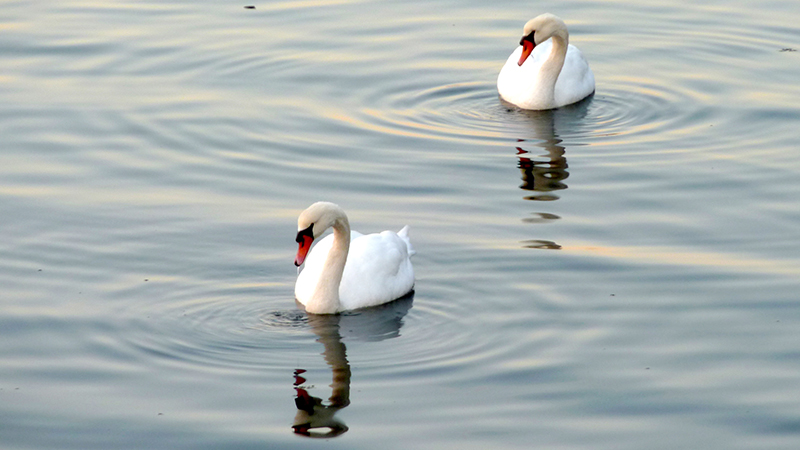 Dear Humanitarian,
We need your help to support passage of a bill to protect New York's mute swans from needless slaughter. Governor Cuomo has until Saturday, November 21, to take action on this commonsense and critically needed legislation.
In 2013, the New York State Department of Environmental Conservation (DEC) released a draft Management Plan for Mute Swans that called for exterminating all mute swans in the state. Not surprisingly, the reaction from concerned New Yorkers was strong and swift. Amid public outcry, the DEC revised its proposal in March 2015, but the new draft management plan offers little improvement.
The DEC still seeks to eliminate the vast majority of New York's population of 2,200 mute swans. The revised management plan simply calls for a more gradual pace of eradication and aims to confine the few remaining birds to extremely limited settings through penning, wing-clipping (to prevent flight), and other strategies.
Fortunately, New York's state legislature has—for the second year in a row—passed a bill that would protect all mute swans in the state. S1555/A3675, introduced by Senator Avella and Assemblyman Cymbrowitz, would protect New York's mute swans from slaughter and place a moratorium on the DEC's reckless plan. This legislation passed overwhelmingly in both chambers and now sits with the governor.
Governor Cuomo previously vetoed this bill under the misguided belief that the DEC would work to protect mute swans and adjust its management plan to reflect citizens' concerns. Unfortunately, the DEC's revised plan continues to advance an anti-mute swan agenda while ignoring the best-available science and the extensive public input against the department's proposed killing.
The DEC is charged with carrying out responsible wildlife management practices, yet the department has not provided any credible evidence that mute swans pose a serious risk to humans or that they cause unacceptable impacts to other wildlife or the environment. There is absolutely no reason to eradicate these majestic animals from the state of New York.