Update
Update: The Pennsylvania House of Representatives has decided not to bring to a vote HB 1576, a bill that would have crippled endangered species protections in the state. Thanks to the members and leadership of the state House for listening to their constituents' concerns and recognizing the damage this bill would have done to wildlife conservation. 
 
---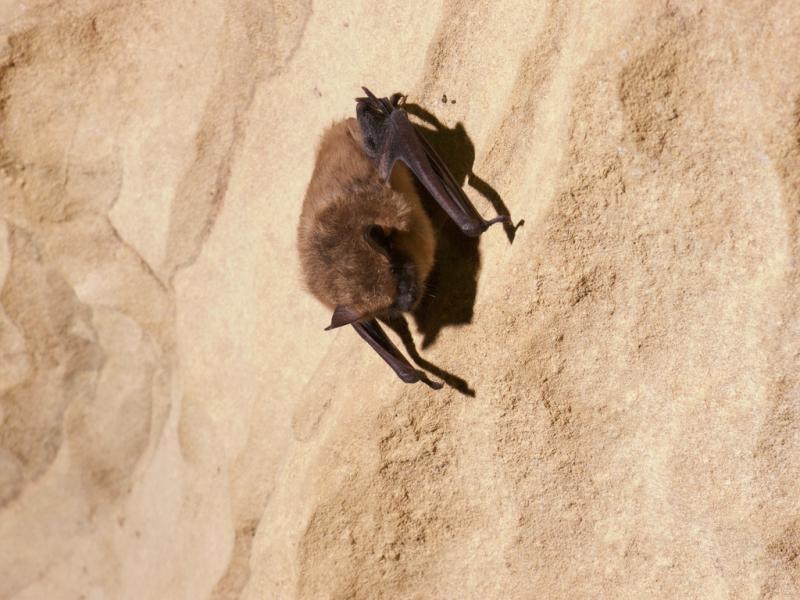 Dear Pennsylvania Humanitarian,
Your help is urgently needed to stop HB 1576, a bill moving through the Pennsylvania House of Representatives that would have a devastating effect on endangered species in your state. This couldn't come at a worse time for Pennsylvania bats, who are suffering an unprecedented die-off from white-nose syndrome. Please send an email TODAY to your legislator expressing your opposition to HB 1576.
Pennsylvania's bat population has been extremely hard hit by white-nose syndrome, a disease that has killed nearly 6 million hibernating bats of seven different species in 23 states and five Canadian provinces since 2006. In Pennsylvania so far, three species—the little brown bat, the northern long-eared bat, and the tri-colored bat—have declined by 98 percent or more. Caves that used to house thousands of bats are now nearly empty.
This die-off is an unprecedented animal welfare, environmental, and economic disaster. Bats are primary predators of night-flying insects that spread disease and damage crops. By eating these pests, bats reduce the need for pesticides, lower food production costs, and save U.S. farmers at least $3.7 billion a year. The estimated value of bats to Pennsylvania agriculture alone is over $292 million, or 16 percent of the value of the state's crops. Bats also perform ecological services for 66 plant species that produce timber, a significant industry in Pennsylvania, which is the leading producer of hardwood lumber in the country.
Clearly, bats do not need to be further jeopardized by bad policy from our lawmakers! But that is exactly what will happen in Pennsylvania unless you help us put a stop to it!
In late June, Pennsylvania State Representative Jeff Pyle (R-Armstrong) introduced House Bill 1576. If passed, the bill, known as the Endangered Species Coordination Act, will be detrimental to existing and future protections for bats in Pennsylvania. The consequences would include:
The elimination of many state endangered and threatened listings. Instead, species would be put on the state list only if they are on the federal endangered species list. This could slow down the availability of important protections, hamper the state's ability to protect its own wildlife, and ironically, result in more regulation of business, not less.
The removal of scientists from the final review and listing process in Pennsylvania. The ultimate decision on whether or not a species is listed will be made by politicians, not scientists.
The creation of a new, publicly available database that will include sensitive location information on endangered and threatened species. This can increase disturbance of bats at hibernation and maternity sites.
Any species already on the state threatened and endangered lists at the time this bill becomes law will be removed within two years unless they are re-designated as endangered or threatened in accordance with the new law.

Passage of this bill would ensure that Pennsylvania's bats—already decimated by white-nose syndrome—become less secure and more imperiled. The Pennsylvania Game Commission, the Pennsylvania Fish and Boat Commission, Trout Unlimited, and the Pennsylvania Environmental Council have all submitted testimony opposing the bill. The PA Environmental Council stated:
"Based on the provisions of House Bill 1576 hundreds of species will be immediately dropped from environmental permit review, regardless of the significant amount of data supporting their consideration."
This bill is scheduled for a Committee vote on Wednesday, November 13, and it cannot be allowed to pass.
WHAT YOU CAN DO:
I ask you to contact your state legislator in the Pennsylvania General Assembly and tell him/her that you oppose the Endangered Species Coordination Act. You can send an email through the Compassion Index by clicking here, where you will find suggested talking points to include in your email. Let your representative know that you care about Pennsylvania's wildlife, especially its bats who are in so much peril, and that you oppose HB 1576, and ask that protections not be weakened.
Please be sure to share our "Dear Humanitarian" eAlert with family, friends and co-workers, and encourage them to write, too. We can only improve the lives of animals with your help!
As always, thank you very much for pitching in!
Sincerely,
Cathy Liss
President
P.S. Follow us on Facebook and Twitter for updates on the action above and other important animal protection news.