Action
No action needed at this time.
Update
Thank you for taking action! The comment period for the export proposed rule closed on April 27.
---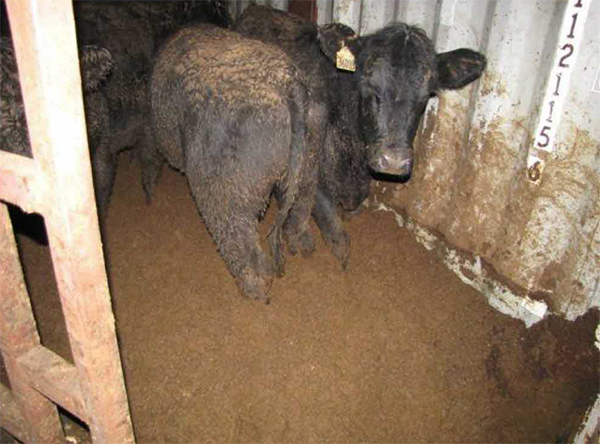 Dear Humanitarian,
Millions of animals are exported from the United States each year and shipped thousands of miles to countries such as Russia, Kazakhstan, and Turkey; in 2014 the US exported over 100 million birds, 100,000 cows, 13,000 pigs, and 82,000 sheep, pigs, and goats. While some animals are flown to their destination, many are subjected to ocean journeys that can last weeks. Long distance travel has significant health and welfare implications for animals—motion sickness, heat stress, inadequate ventilation, and loud noises make animals more susceptible to illness and disease.
In 2011, AWI petitioned the US Department of Agriculture (USDA) to define when an animal is unfit for travel. Since then, several reports of animals dying during transport have come to light. In 2012, more than 1,000 cattle died on their way, or shortly after arrival, to Russia, and in 2013 carcasses of US cattle washed ashore in Northern Europe. The Russian government questioned the USDA about its protocol for shipping animals and accused the United States of "gross violations" of international animal welfare standards. 
The USDA is finally listening and has rewritten its export regulations for live animals! The proposed regulations define fitness to travel; require back-up feeding, ventilation, and manure removal systems on board; and obligate vessel owners/operators to report animal deaths during transport.
While this is welcome news, the proposed regulations have some major drawbacks, including no welfare requirements for the exportation of birds (which usually travel by air), no requirement for systems malfunction alarms, and no requirement that a veterinarian be aboard vessels during transport.