Action
None needed at this time.
Update
January 2017: Japanese vessels continue to whale in the waters around Antarctica and in the North Pacific under the guise of scientific research. The government of Japan has also announced a recruitment effort to try to bring in new pro-whaling votes to the International Whaling Commission to overturn the commercial whaling moratorium.
---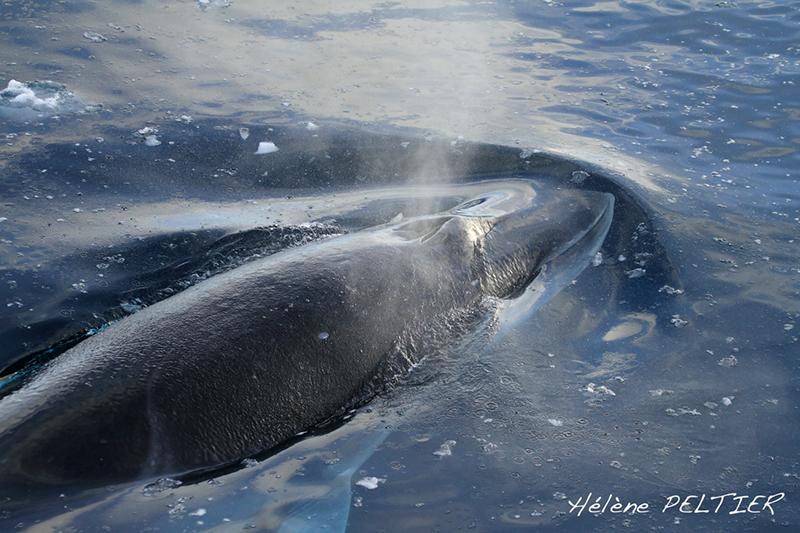 Dear Humanitarian,
On the 18th of November 2016, the Japanese whaling fleet set sail toward Antarctica, where it is expected to kill up to 333 minke whales by March 2017. The slaughter will occur in waters that have been declared a whale sanctuary by the International Whaling Commission (IWC).
In 2014, the International Court of Justice determined that Japan's Antarctic whaling was not scientific and therefore violated the treaty that created the IWC. In response, Japan stopped the hunt for a year, although it continued to hunt whales for "scientific" purposes in the North Pacific. Now, however, it has developed a "new" Antarctic research whaling program that, if left uncontested, could result in the deaths of nearly 4,000 whales over the next 12 years. IWC scientists rejected this revised Japanese proposal, concluding that Japan has not demonstrated a need to kill whales to meet its purported research objectives. Japan ignored this finding and opted to proceed with the slaughter.
Japan has killed whales every year since the IWC commercial whaling moratorium entered into effect in 1986. In the North Pacific, Japan recently issued a new "research" plan that targets minke whales and endangered sei whales, increasing the number of sei whales to be killed per year from from 90 to 140. The program is scheduled to begin in the Spring of 2017, and will run for twelve years.
A US law called the Pelly Amendment to the Fishermen's Protective Act allows the president to prohibit the importation of products from countries that are diminishing the effectiveness of an international conservation management program such as the IWC.
The US Department of Commerce has repeatedly certified Japan for diminishing the effectiveness of the IWC but, so far, US presidents have opted only to use diplomatic means to attempt to persuade Japan to end its whaling. Clearly, diplomacy has not been enough. It's time for President Obama to demonstrate the leadership on whaling issues expected by the American people and impose the strongest possible sanctions against Japan.