Action
None needed at this time.
Update
Indiana Governor Holcomb has signed SB 323 on April 21, making Indiana the 33rd state to specifically allow the inclusion of pets on domestic violence protection orders.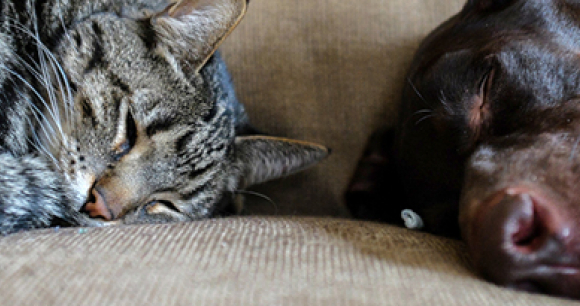 SB 323 would allow domestic violence victims to keep their pets safe during personal crises
Dear Indiana Humanitarian,
Indiana is poised to become the 33rd state with a law specifically allowing the inclusion of companion animals on domestic violence protection orders. This is a critical step toward safeguarding all the members of families that are experiencing abuse.
SB 323, a civil procedure bill, also authorizes courts to issue an order of protection to (1) grant possession and care of an animal to the victim of domestic violence, (2) prohibit the abuser from harming or killing the animal, and (3) direct a law enforcement officer to accompany the victim to retrieve the animal.
Please contact Governor Holcomb and ask him to sign SB 323
The connection between animal abuse and other forms of violence, particularly domestic abuse, has been well established. In studies, over 70 percent of battered women have reported that their pets have been threatened, harmed, or killed by their partners. Abusers do this to intimidate and control their victims. But it has also become clear that fear of harm to a companion animal keeps many domestic violence victims from leaving a dangerous situation or impels them to return. SB 323 would represent an important step toward removing this obstacle to victims seeking safety.