Action
None needed at this time.
Update
We anticipate reintroduction of this bill in the 115th Congress. 
---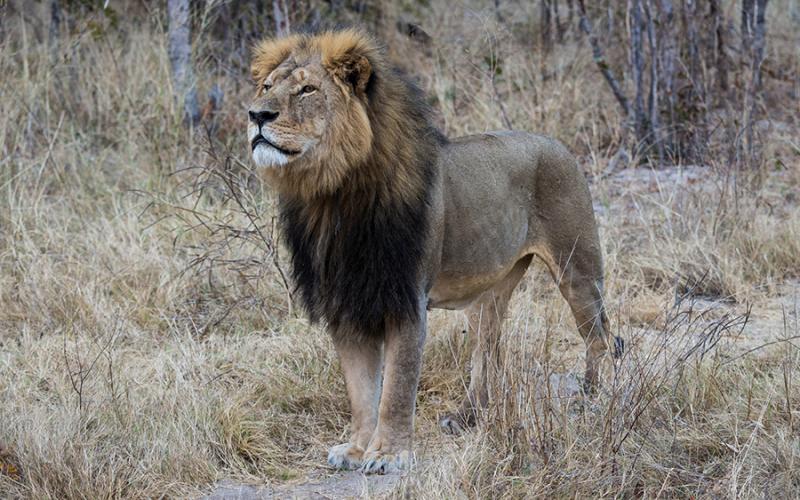 Dear Humanitarian,
Shortly before Congress left for the summer recess, we asked you to contact your US senators about supporting the Conserving Ecosystems by Ceasing the Importation of Large (CECIL) Animal Trophies Act (S. 1981). Now that Congress is back in session, we are pleased to report that the House version of the bill (H.R. 3526) has been introduced by Rep. Raúl Grijalva (D-AZ). We need your help once again to garner support for this desperately needed legislation.
This bill was introduced in response to the news that Walter Palmer, a Minnesota dentist, had paid $50,000 for the opportunity to kill Cecil, one of Zimbabwe's most beloved and recognizable lions. The CECIL Animal Trophies Act would make it illegal to import the carcass or part of an animal from a species—such as an African lion—that is being considered for listing under the Endangered Species Act, in order to discourage trophy hunters from shooting these animals.
As shocking as Cecil's death has been, the sad reality is that he is not alone; imperiled species are being decimated by poaching and trophy hunting. Approximately 600 lions are killed each year purely for "sport." According to 2013 international trade data, 294 trophies from wild African lions were imported into the United States, including 44 trophies from Zimbabwe.
By passing the CECIL Animal Trophies Act, Congress can ensure that other animals do not meet a similar fate at the hands of reckless trophy hunters. The United States imports more African lions as hunting trophies than any other nation. Meanwhile, the population of African lions continues to dwindle, having already declined by over 50 percent in the past three decades. Unless we take an active role in protecting iconic species such as African lions, the next generation may find themselves without these species as their numbers continue to decline.