Action
None needed at this time.
Update
We anticipate reintroduction of this bill in the 115th Congress. 
---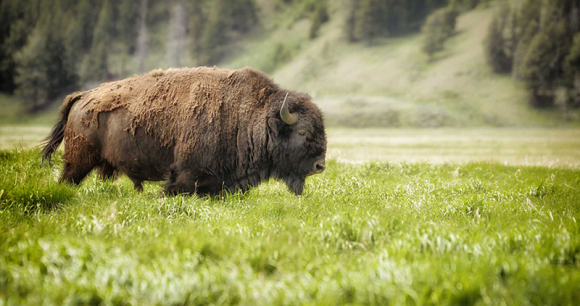 Dear Humanitarian,
This session of Congress, we have seen an uptick in legislation that would undermine conservation efforts and harm our nation's wildlife. Unfortunately, the Grand Canyon Bison Management Act (S. 782/H.R. 1443)—introduced by Sens. John McCain and Jeff Flake in the Senate and Rep. Paul Gosar in the House—is no exception. S. 782 and H.R. 1443 would compel the National Park Service to use private hunters to shoot bison in Grand Canyon National Park as part of its management plan.
In the House of Representatives, H.R. 1443 was added to the highly controversial Sportsmen's Heritage and Recreational Enhancement (SHARE) Act—a pro-trophy hunting and trapping bill that would adversely impact wildlife, conservation efforts, and public health and safety. The SHARE Act will likely be on the floor of the House of Representatives next week, so if you haven't already contacted your representative to ask him or her to oppose this bill, please click here to read AWI's earlier eAlert and send a message.
The Department of the Interior strongly opposes the Grand Canyon Bison Management Act and testified against the bill last year. The Department is already in the process of developing and implementing a plan specific to this area; disrupting the process at this juncture serves no clear or beneficial purpose. Wildlife management of any species should entail objective and scientific analysis. This bill predetermines the outcome and blocks any meaningful opportunity for the American public to participate in the decision-making process about the fate of an iconic species that was almost driven to extinction because of hunting. In essence, this mandated lethal "solution" overrides sound wildlife management and caters to a small interest group seeking to shoot protected animals.