Action
None needed at this time.
Update
We anticipate reintroduction of this bill in the 115th Congress. 
---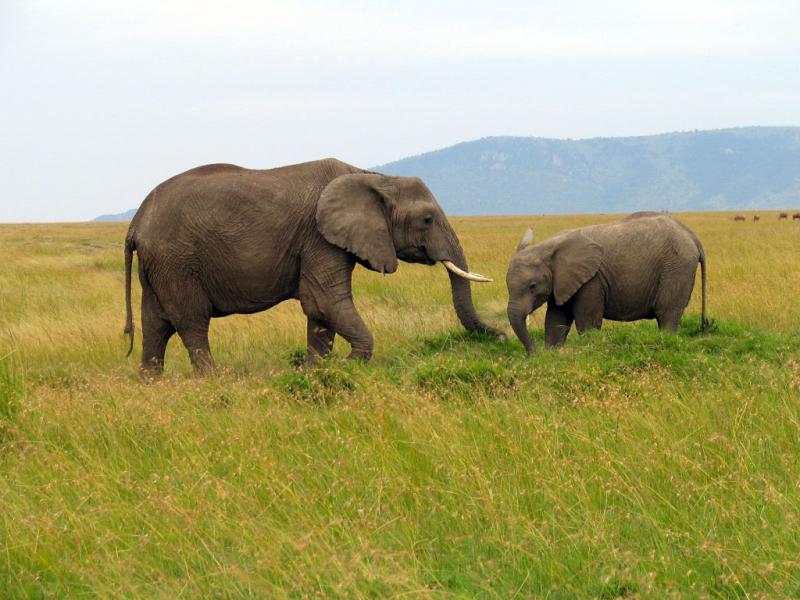 Dear Humanitarian,
Earlier this year, the US House of Representatives voted to include the Sportsmen's Heritage and Recreational Enhancement (SHARE) Act (H.R. 2406) in an energy bill that is currently being reconciled with the Senate's Energy Policy Modernization Act (S. 2012). Despite its euphemistic title, the SHARE Act represents a clear assault on wildlife both at home and abroad. This sportsmen's package is far too toxic to pass Congress as a standalone measure—hence some members of Congress are trying to slip these devastating anti-wildlife provisions into an unrelated energy bill that could soon be sent to the president's desk.
Now that conference negotiations are underway, we need you to contact your senators to let them know you oppose the inclusion of any riders aimed at undermining animal protection in the final version of the Energy Policy Modernization Act.
If enacted, the SHARE Act will have substantial adverse impacts on wildlife, conservation efforts, and public health and safety. Included in the bill's language are provisions that would:
Take the unprecedented step of defining trapping as a form of hunting. This would open up more federal lands to the setting of steel-jaw leghold traps and other body-gripping traps that pose grave risks to public safety, wildlife, and even companion animals.
Compel the National Park Service to allow private hunters to shoot bison in Grand Canyon National Park as part of its management plan.
Prevent the Environmental Protection Agency, the Department of the Interior, and the Department of Agriculture from regulating lead—a potent and dangerous neurotoxin—in fishing tackle and ammunition. An estimated 10-20 million animals die from lead poisoning each year in the United States after ingesting lead shot, bullet fragments, and sport fishing waste.
Declare that millions of acres of public lands are automatically open to hunting and trapping without any scrutiny. Public land managers seeking to disallow these activities in order to protect wildlife, habitat, and the public would face huge bureaucratic hurdles.
Halt the US Fish and Wildlife Service's efforts to protect elephants from poaching and to curb the demand for ivory.
Remove federal protections from wolves in Wyoming and in the Great Lakes region, thereby subjecting these imperiled animals to hunting and trapping.
Weaken existing law to make it easier to shoot, over bait, otherwise protected migratory birds.
Block the Department of Interior from implementing policies to protect predators in Alaska from rampant killing on national wildlife refuges and national preserves.
Promote the controversial practice of hunting and chasing after deer with hounds (also known as "deer-dogging") in certain national forests.
Allow the importation of polar bear carcasses. This provision rewards hunters who raced to kill polar bears for trophies before their listing under the Endangered Species Act. Granting waivers such as this sets a dangerous precedent and signals to trophy hunters that they can flout the law.

The SHARE Act purports to enhance recreational outdoor opportunities, but as the above provisions make clear, this legislation represents nothing more than a troubling grab bag of measures that would jeopardize already fragile ecosystems and negatively impact animal welfare.

What You Can Do:
We wrote to you previously about the SHARE Act, but now it is crucial that senators hear from their constituents so that this bill does not continue to move forward—either as a standalone measure or as part of any larger legislative vehicle.
You can send an email to your legislators through AWI's Compassion Index by clicking here.
Be sure to share our Dear Humanitarian eAlert with family, friends, and co-workers, and encourage them to contact their representatives, too. As always, thank you very much for your help!
Sincerely,
Joanna Grossman, PhD
Federal Policy Advisor
P.S. Follow us on Facebook and Twitter for updates on the action above and other important animal protection news.