Action
None needed at this time.
Update
The comment period has closed. A decision on the proposed rule for animal welfare is expected by mid-November.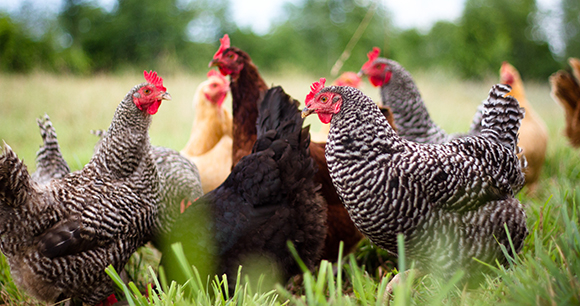 Dear Humanitarian,
The USDA is (once again) stalling the implementation of a rule that would improve the lives of 50 million organically raised animals. Worse yet, it is considering eliminating the organic animal welfare rule entirely. Instead of listening to the desires of a large majority of consumers, organic farmers, and animal welfare advocates, the administration is aligning itself with a few large producers that oppose even the most modest animal welfare regulations.
Please take a minute to tell the USDA that you want the organic animal welfare rule implemented without further delay!
The USDA rule is the result of a nearly 20-year collaborative process among various stakeholders to improve animal welfare standards in organic production. A handful of large-scale egg producers that keep hens confined to conditions similar to conventional production disapprove of the rule. These producers represent just 1 percent of organic egg farmers. Yet, they are preventing the widely supported rule from going into effect.
If implemented, the rule will limit painful physical alterations, improve outdoor access requirements, and provide minimum standards for the transport and slaughter of organically raised animals. It will also better align the Certified Organic label with consumer expectations, given that 86 percent of people who buy organic products believe it is highly important that organic food comes from farms with high animal welfare standards.