Action
None needed at this time.
Update
The comment period for this regulatory action has closed—the Animal and Plant Health Inspection Service (APHIS) received over 5,200 comments by the May 4 deadline. On behalf of a dozen other groups, AWI submitted a 60-page comment letter, with over 130 references, to APHIS, offering numerous recommendations to strengthen an extremely weak proposed rule to update the regulations for the care and maintenance of captive marine mammals. http://bit.ly/1rtXgNf
---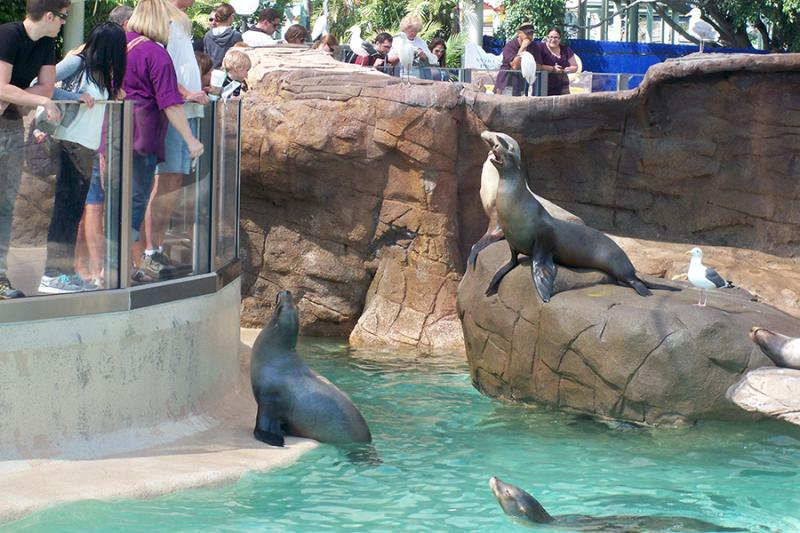 Dear Humanitarian,
On February 3, the Animal and Plant Health Inspection Service (APHIS) of the USDA published a proposed rule to revise and update the standards governing the humane care and handling of captive marine mammals. This proposed rule has been 14 years in the making. After such a long wait, imagine our dismay upon finding that the proposal, in essence, simply maintains the status quo for the animals.
The agency has decided not to change the space requirements for the several marine mammal species covered by the regulations, even though those space requirements were originally established over 30 years ago. In 1984, the last time the space standards were updated, the science on marine mammal movements in the wild was not very advanced. Within the past 15 years, however, technology has emerged that allows scientists unprecedented access to the world below the waves inhabited by marine mammals—and an outpouring of studies has ensued. Yet, APHIS stated in its proposed rule that it was unaware of any science supporting changes in the space requirements. That APHIS could imply that such science is lacking (or claim to be unaware of it) strains credulity.
APHIS must substantially revise its proposals before finalizing the rule. With all the research now available that describes what marine mammals in the wild do and experience and need, to continue the status quo for those in captivity is unjustified scientifically and unacceptable morally and ethically.