Update
Fish and Wildlife Service is now in the process of deciding on the final rule based on comments received by August 12, 2013.
---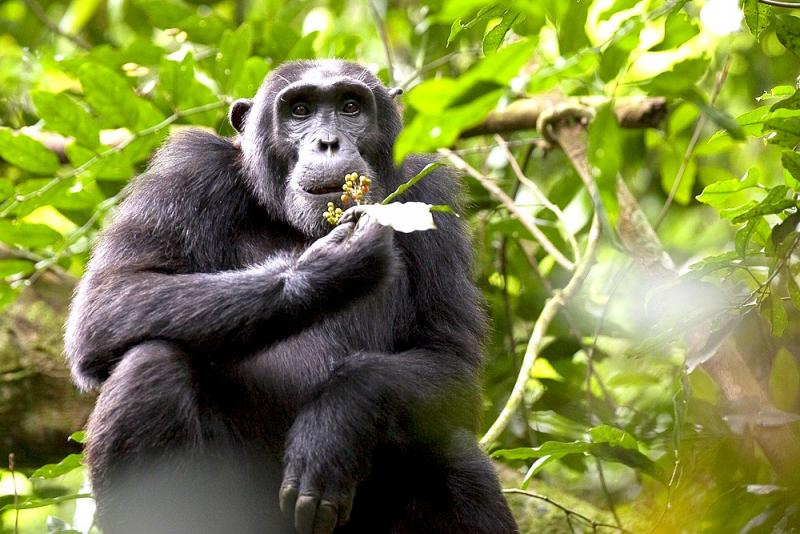 Dear Humanitarian,
The U.S. Fish and Wildlife Service (USFWS) published a proposal to classify both wild and captive chimpanzees as endangered under the Endangered Species Act (ESA). Currently, only wild chimpanzees are listed as endangered, while captive chimpanzees are listed as threatened. This allows for chimpanzees to be commercially exploited, used in laboratories, sold and traded as pets, and used in entertainment.
In 2011, USFWS initiated a status review of the split listing of chimpanzees to determine if there is sufficient scientific and legal evidence to reclassify captive chimpanzees as endangered. At that time, AWI submitted comments to USFWS in favor of the reclassification.
Listing all chimpanzees as endangered will better provide for their conservation under the ESA in the face of growing threats to the species, including habitat loss, poaching, and disease. The rule would also correct the legal inconsistency of having captive animals of the same species assigned a separate protected status compared to their wild counterparts.
WHAT YOU CAN DO:
Please visit the USFWS comment page by the August 12, 2013 deadline and indicate your support for the proposed rule. Below, we have included some suggested talking points to include in your comments. Please note that on the USFWS comment page, the only required field is the comment box itself, but we do suggest that you personalize your message and include your full name, city and state so that the comments can have greater impact. The suggested talking points are as follows:
Chimpanzees are facing increased threats globally and should be classified as endangered instead of threatened.
The ESA does not allow for captive-held animals to be assigned separate legal status from their wild counterparts on the basis of their captive state.
The current split listing facilitates commercial exploitation of captive chimpanzees, which allows the public to believe that they are not in need of conservation.
Recent studies released by the Institute of Medicine of the National Academies have shown that nearly all biomedical research on chimpanzees is unnecessary.
On June 26, 2013, the National Institutes of Health (NIH) announced its plans to retire more than 300 chimpanzees, which represent the vast majority of chimpanzees it owns or supports.
Please also share our "Dear Humanitarian" eAlert with family, friends and co-workers, and encourage them to send a message to USFWS too.
As always, thank you very much for your help!
Sincerely,
Cathy Liss
President
P.S. Follow us on Facebook and Twitter for updates on the action above and other important animal protection news.