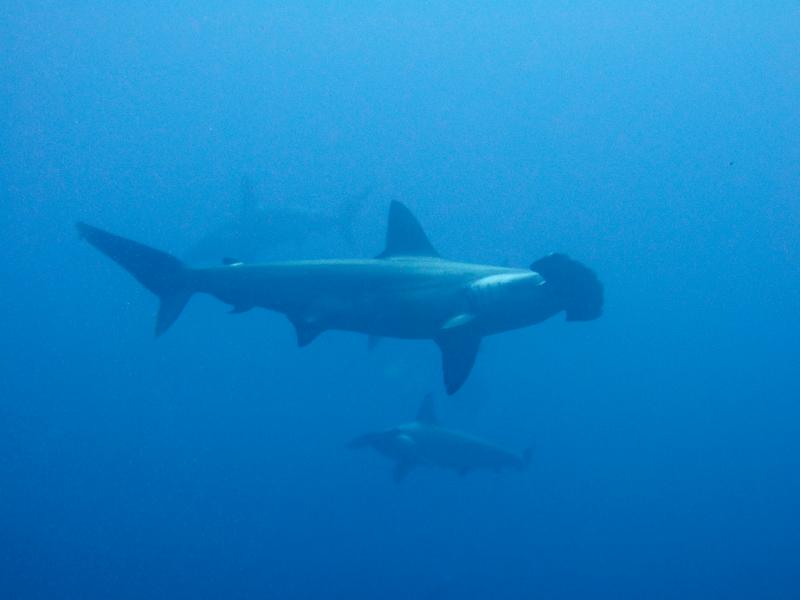 Dear Humanitarian,
The Animal Welfare Institute (AWI) needs your help to win protections for scalloped hammerhead sharks under the Endangered Species Act.
Every year, tens of millions of sharks die a slow, painful, death because of shark finning, with the scalloped hammerhead one of the most overfished due to demand for the shark fin trade. They are also often the victims of bycatch by other fisheries, and are usually not released because of the value of their fins.
On April 5, 2013, the National Marine Fisheries Service (NMFS) proposed to list four Distinct Population Segments (DPS) of scalloped hammerhead sharks (Sphyrna lewini) as "threatened" or "endangered" under the Endangered Species Act (ESA). The listing proposal cites threats from overfishing and inadequate management of foreign fisheries, including illegal, unreported and unregulated (IUU) fishing as contributing to the sharks' precarious situation.
AWI submitted comments to NMFS in January 2012 recommending that all scalloped hammerhead sharks be listed. While we applaud the agency's intent to list four DPS, we are again calling for protections for all scalloped hammerhead populations and urge you to do the same.
What You Can Do:
Please visit the NMFS comment page by the June 4, 2013, deadline and ask it to list all species of scalloped hammerhead sharks. Tell NMFS:
Listing the scalloped hammerhead under the ESA would
end directed harvest of scalloped hammerhead sharks in all U.S. fisheries;
help reduce the number of sharks caught as bycatch in fisheries targeting other species;
provide the additional protection of a critical habitat designation in US waters for scalloped hammerheads; and
prohibit the importation, sale, and trade of scalloped hammerhead sharks, their parts and/or products, which would help protect this species in other countries and provide the incentive to improve tools and techniques available to accurately identify shark products.
Please also be sure to share our "Dear Humanitarian" eAlert with family, friends and co-workers, and encourage them to send a message to NMFS also.
As always, thank you very much for your help!
Sincerely,
Susan Millward
Executive Director
P.S. Follow us on Facebook and Twitter for updates on the action above and other important animal protection news.