Update
Great news— Kroger has pledged not to sell GE salmon! Kroger stores will now be added to the growing list of over 9,000 stores nationwide that won't sell GE salmon even if approved by FDA. Thank you everyone who reached out to Kroger!
---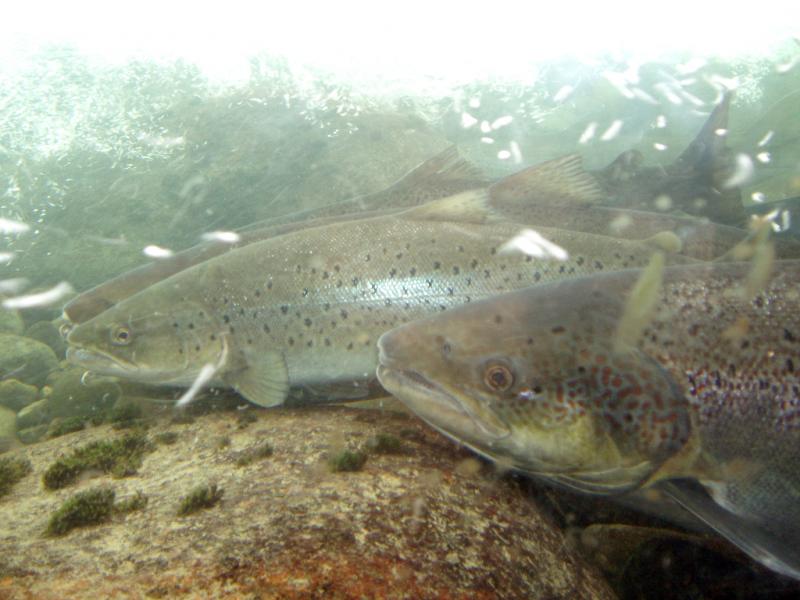 Dear Humanitarian:
In March, AWI worked with other animal welfare and environmental partners to launch the Campaign for Genetically Engineered-Free Seafood, and we're off to a very successful start!
Major grocery store chains including Aldi, Whole Foods, Trader Joe's, Target, Giant Eagle, and H-E-B have already committed to not sell genetically engineered (GE) seafood. There are currently more than 4,400 individual grocery stores across the United States that will refuse to sell GE seafood should it be approved.
Kroger, the nation's largest grocery store chain, has made a statement too—they told consumers they have "no intention" of selling genetically engineered salmon, but also left the door open to sell it if it's approved by the Food and Drug Administration (FDA). As everyone knows, "intentions" can change, and we need strong corporate policies to protect farmed fish from suffering and to safeguard our oceans from the risks of genetically engineered fish.
WHAT YOU CAN DO:
Please let Kroger know you do not want to see genetically engineered fish in its stores and ask the company to sign the Pledge for GE-Free Seafood. With its 3,500 grocery stores across the United States, Kroger's decision to not sell GE seafood could influence the FDA in its final determination of whether to allow the marketing of GE fish in the United States.
You can send an email to Kroger's Customer Service Department by clicking here, or you can address your printed letter to:
Customer Service
The Kroger Company
1014 Vine Street
Cincinnati, OH 45202-1100
Please be sure to share our "Dear Humanitarian" eAlert with family, friends and co-workers, and encourage them to write, too.
As always, thank you very much for your help!
Sincerely,
Dena Jones
Farm Animal Program Manager
P.S. Follow us on Facebook and Twitter for updates on the action above and other important animal protection news.